Best Practice - General Maintenance Tasks (GMT) Weekly Analysis
Follow
Overview
General Maintenance Tasks (GMT), also referred to as routine tasks, are miscellaneous tasks that are performed throughout the day, that are not considered Emergency/Unscheduled Maintenance (Equipment failures) or Scheduled Maintenance (PMs and Work Orders). Every operation has these routine tasks and should ensure they're properly accounted for in Spindle. While any GMT logging errors should be found in the Daily & Weekly Login Compliance Checks, a recommended "best practice" is to set aside 10-15 minutes per week to focus heavily on these routine tasks, in order to ensure Maintenance Worker hours are being accurately accounted for. Follow the below steps to complete this check.
Navigate to the Equipment Analysis Page.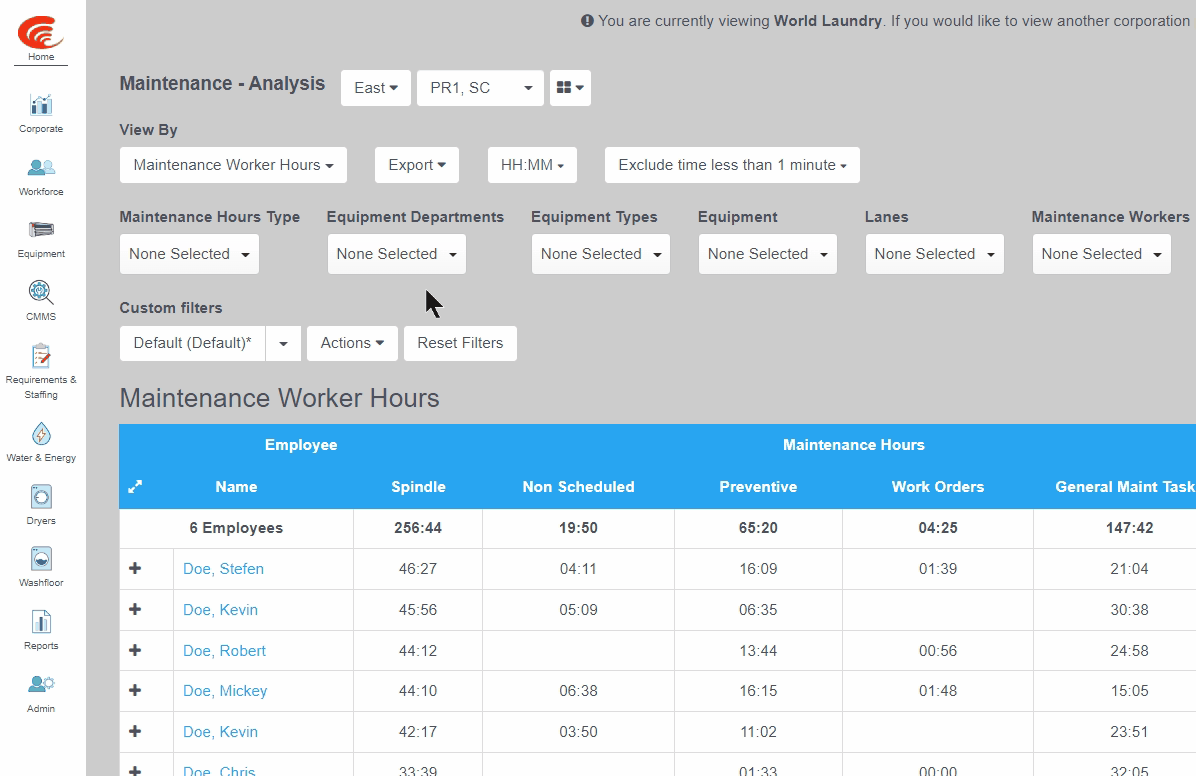 Ensure your View By is set to Maintenance Worker Hours.
Ensure you have Last Week (or whatever time period being reviewed) selected.
From the Maintenance Hours Type filter, select Routine Tasks.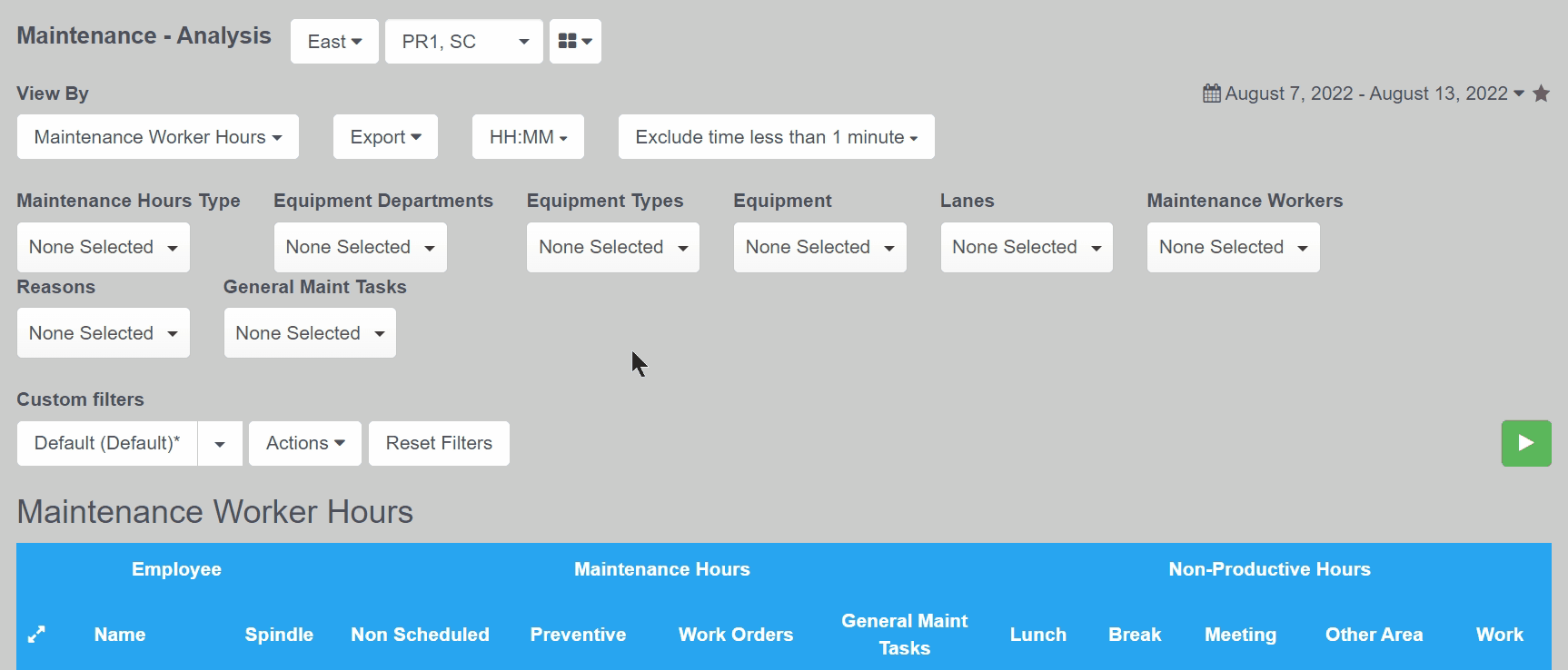 Expand to view each Maintenance Worker's individual routine tasks over the reporting period.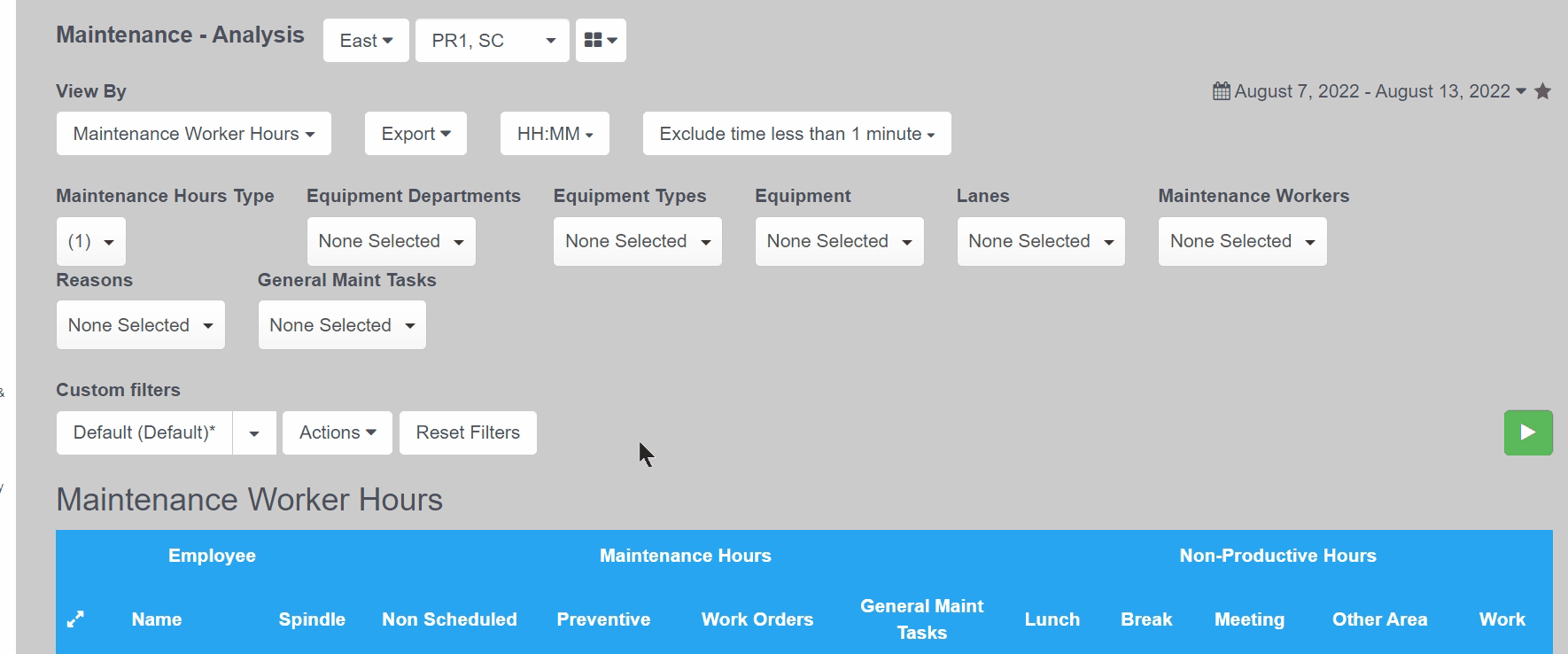 Example of Improper logging of routine tasks shown below.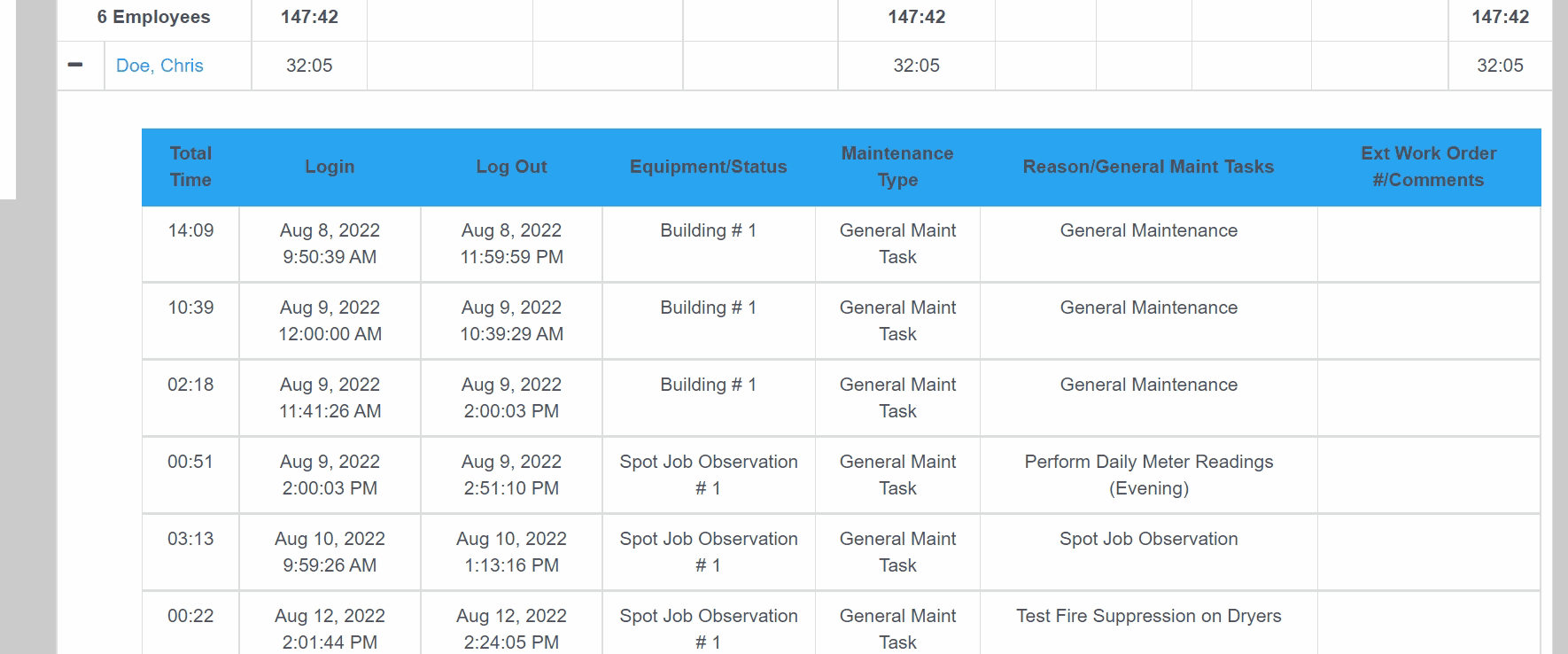 Example of Proper logging of routine tasks shown below.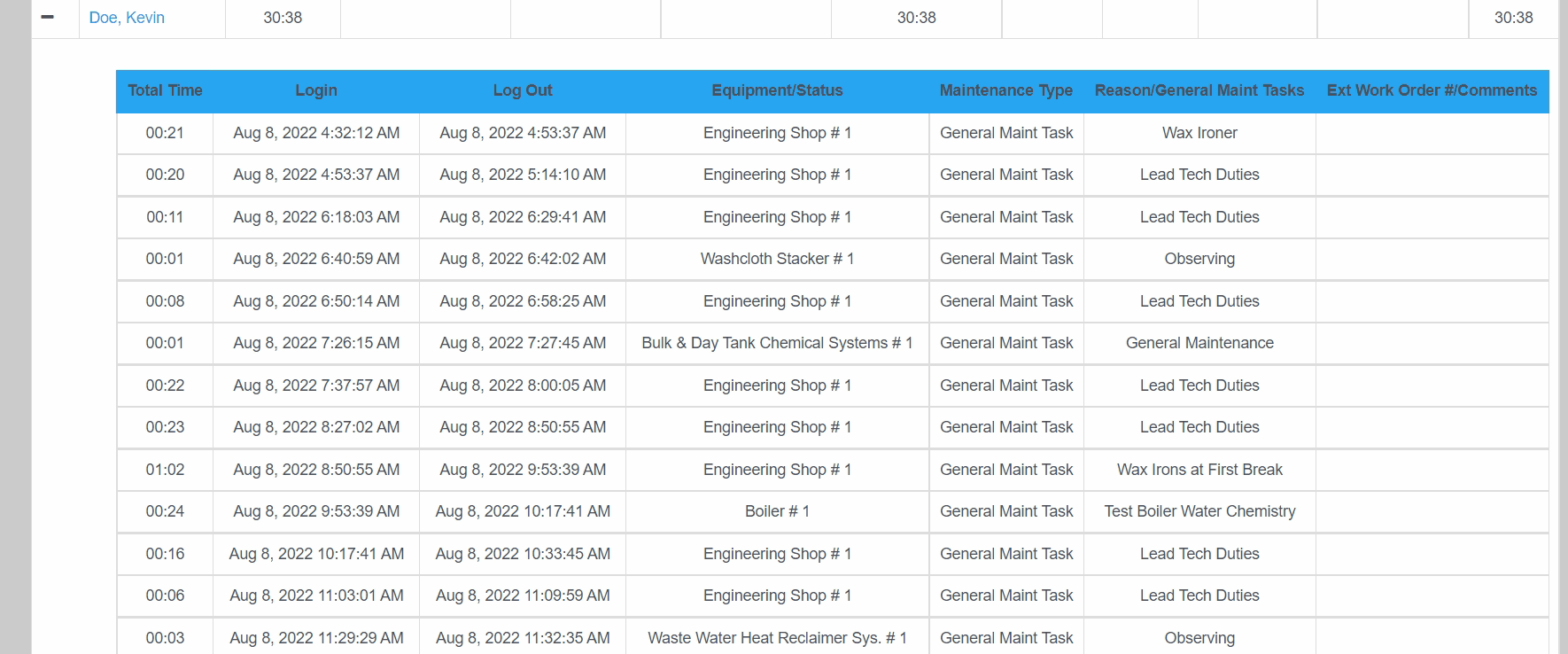 NOTE: Maintenance Manager / Chief Engineers are able to add any plant-specific routine tasks, and should do so to ensure these tasks are properly reported in SpindleLIVE. Follow the below instructions to add General Maintenance Tasks (GMT).