Creating a Work Order Request on a Login Station or SpindleLIVE
Follow
Create a Work Order Request on Login Station (Manager Access or Above)
Click on the Work Order Request button, which is the clipboard icon on the top of the login screen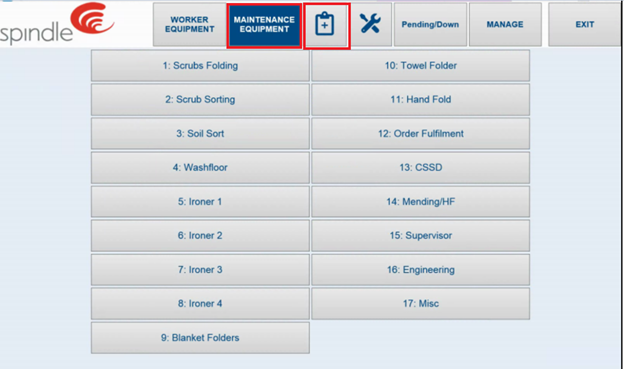 Once you click on the Work Order Request button, you need to fill in the following items. The more information entered on the work order request, the easier it will be for the maintenance teams.
Work Order Request Title – Tile of the Work Order **Mandatory**
Work Order Request Description – A brief description of the Work Order
Location – The location in the factory. Example: Washroom, Soil Area, Visitor Parking Lot
Completion Date Requested – The date you would like this Work Order completed
Save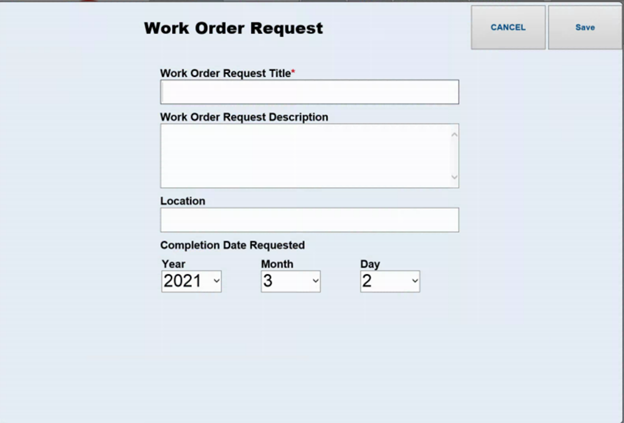 Create a Work Order Request during Preventive Maintenance
When performing Preventive Maintenance Task; you can create a work order by selecting the work order icon.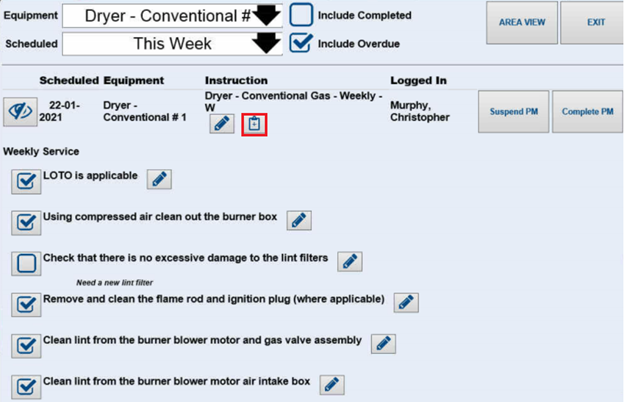 Create a Work Order Request on SpindleLIVE
On SpindleLIVE, click on Maintenance on the top of the navigation bar and select Work Order Request.

The Work Order Request screen will appear.

Facility – The Facility where the work order is being requested **Mandatory**
Work Order Request Title – Tile of the Work Order **Mandatory**
Work Order Request Description – A brief description of the Work Order
Location – The location in the factory. Example: Washroom, Soil Area, Visitor Parking Lot
Priority – Select Low, Medium, or High
Completion Date Requested – The date you would like this Work Order completed
Save