Work Order Requests - Approve / Deny
Follow
Maintenance Leadership is typically the only person within an operation with Approve and Deny permissions for Work Order Requests. If you need to set up a new user or modify permissions, please Contact Spindle Support. The below guide will walk you through the steps of approving or denying a Work Order Request. For information about the submittal of Work Orders, please take a look at Creating a Work Order Request.
---
Quick Navigation
Working with Approved Work Orders
Review or Edit In Progress Work Orders

Review or Edit Completed Work Orders
---
Approve or Deny Work Orders
You will soon develop a process for approving and denying Work Orders. The process will be specific to your needs and plant based on Work Order volume, etc. At first, we will want to check this daily, and from here, you'll develop a process. While reviewing a Work Order for approval, you'll come upon an area for Parts Required & Attachments. The below 2 links provide additional information on Parts Inventory & Images.
User Manual for Parts - Parts Inventory, Manufacturers, & Vendors
Navigate to CMMS, then Details. At the top of CMMS - Details, you will have 3 options, for now, select Work Order Requests. 


Any Work Order Requests submitted will be here, and you can go ahead and approve or deny the Work Order. Denied Work Orders will remain in SpindleLIVE and can be viewed by changing the Status filter to Denied.



Using the Edit , Approve , or Deny , select the appropriate option. When you Deny a Work Order Request, you are required to provide a reason. We walk you through the Approval process below. During the approval process of a Work Order Request, you only need to fill out the required fields indicated by an *asterik*. Assignment & Scheduling can be done now or later. For information on assigning & scheduling, including changing previously assigned and scheduled Work Orders, please take a look at Review Pending Approved Work Orders. 


Note: For Maintenance Engineers to access approved Work Orders, the Work Order MUST be scheduled and assigned. Work Orders are exempt from Preventative Maintenance Periodicity Requirements

, and they can move into an Overdue status but will not become Missed.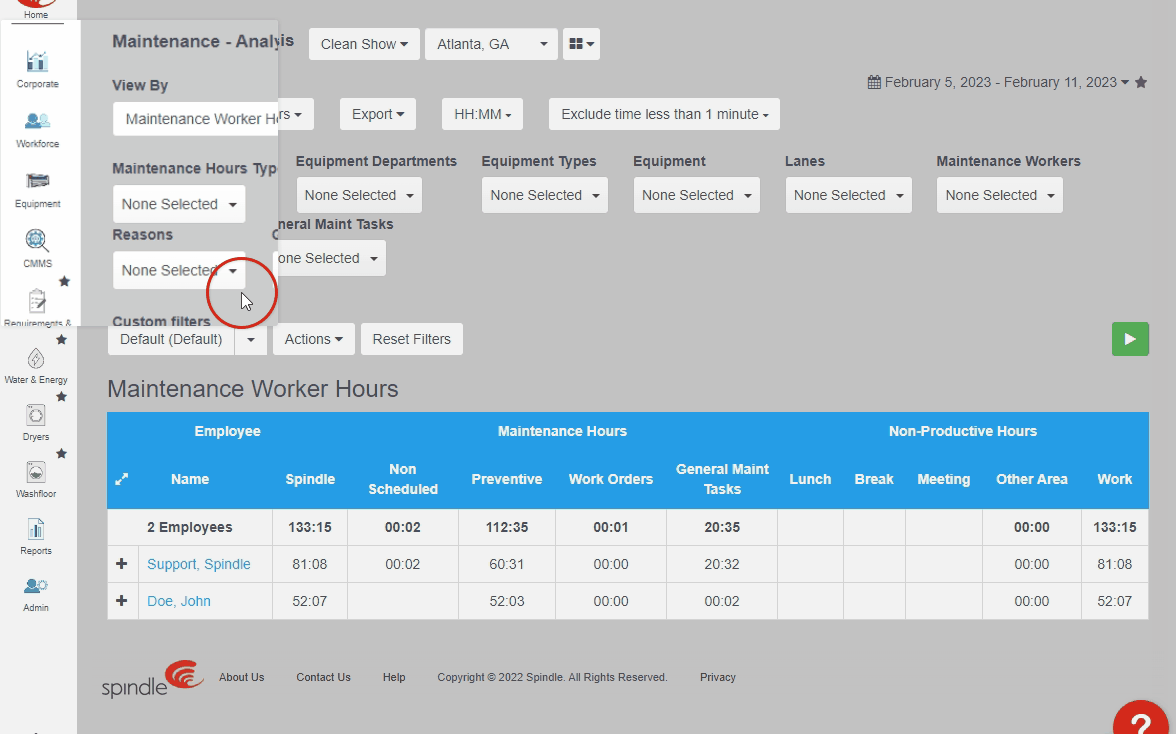 ---
Working with Approved Work Orders
Once a Work Order has been approved, it will move out of Work Order Requests and into the next view labeled as Work Orders. You can change Work Orders either in the In Progress or Completed status. Changes are limited to the status of the Work Order. We explore both options below.
---
Review or Edit In Progress Work Orders
You can edit the assignment and scheduled date directly from the Work Orders view or through the Edit Work Order details window. SpindleLIVE provides Work Order information in various areas throughout, but to make edits, we need to be in CMMS - Details with Work Orders view selected. You'd want to click the 4-square

and select Edit Work Order. A new window will appear identical to the Work Order Request Approval window allowing you to edit ALL details.

---
Review or Edit Completed Work Orders
Reviewing completed Work Orders without a need to perform edits can be handled via the Maintenance Analysis page discussed here Analysis Page (Equipment & Maintenance Scheduling) - Page Overview. Using the Analysis Page will provide you more information than available in CMMS Details. If you need to edit completed Work Orders, it will need to be completed in CMMS Details in the Work Orders view. The process is similar to In Progress Work Orders. We need to change a filter to show us Completed Work Orders. You can only add Parts Used, not Required, and add images.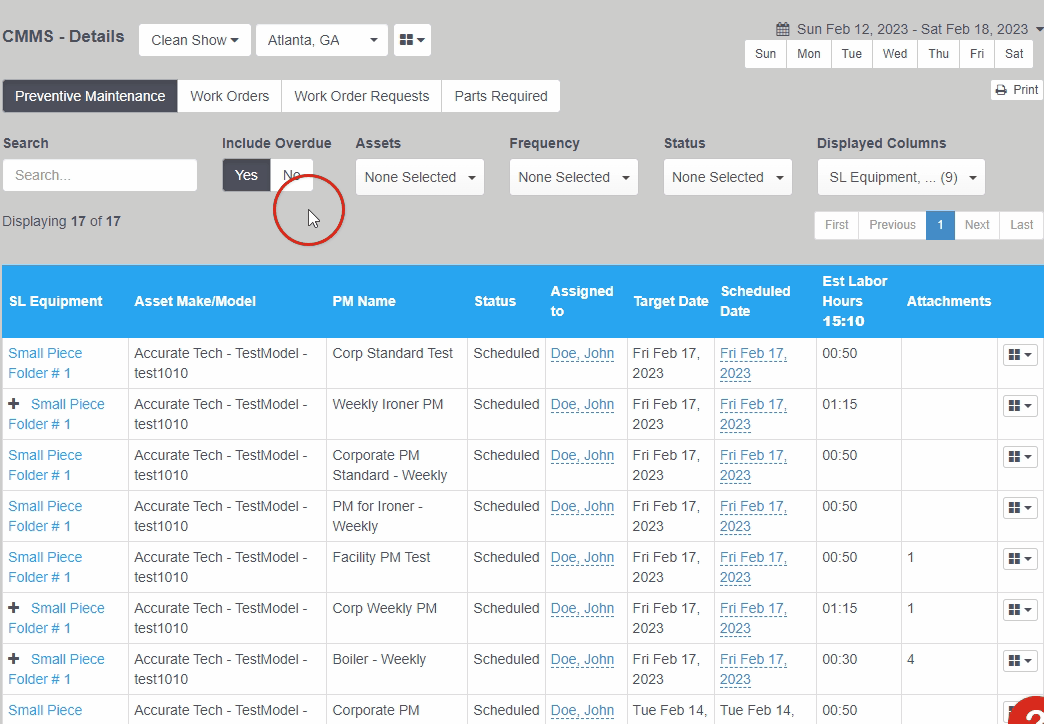 ---
Contact Spindle Support

If you want more information or to contact Spindle Support: On the SpindleLIVE website, you can use the Contact Us option in the Red Question Mark to access our Spindle Resource Center. Our Spindle Resource Center provides easy access to our Help Center Articles, virtual Onboarding for SpindleLIVE Workforce, missed Annoucements, or Share Your Feedback with us. Alternatively, Spindle Support can be reached by email at support@SpindleLIVE.com.