Prefer to watch a short video instead - CLICK HERE
Overview
Once Assets and PM Instructions have been added (or imported), you can now begin mapping PM Instructions to each Asset. Follow the below steps in this guide to successfully complete your PM Setup.
Navigate to CMMS - Admin - PM Setup
From the left side-bar navigation menu, hover over CMMS, then select Admin
From the CMMS - Admin page, select the PM Setup tab
Ensure your Facility is selected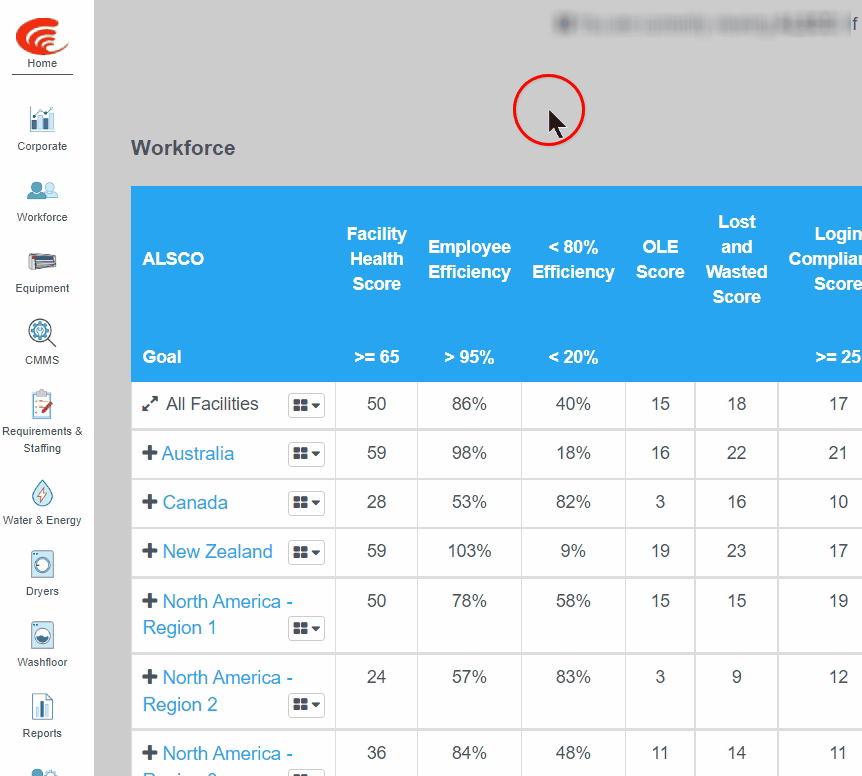 PM Setup - Map PMs to Assets
Click the + Symbol - Add PM icon to begin setup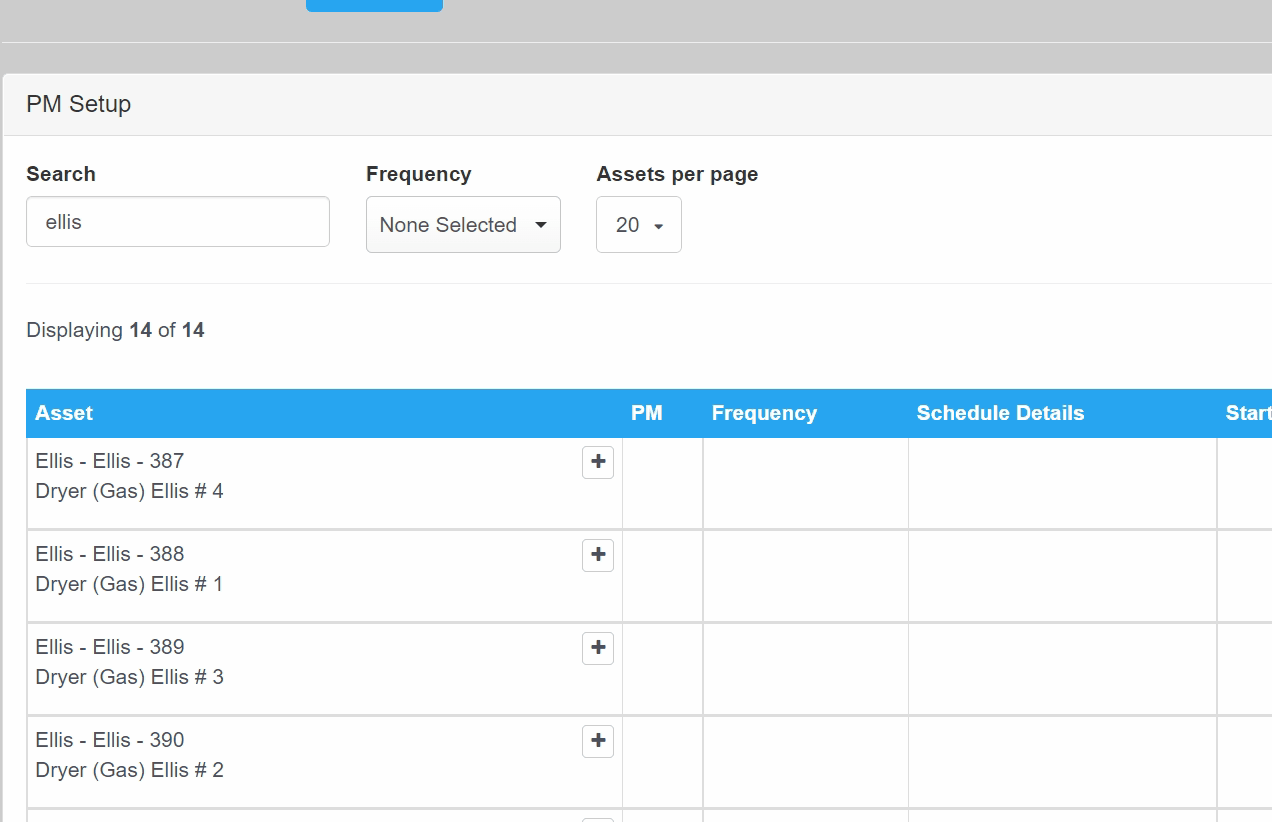 Click the drop-down option under PMs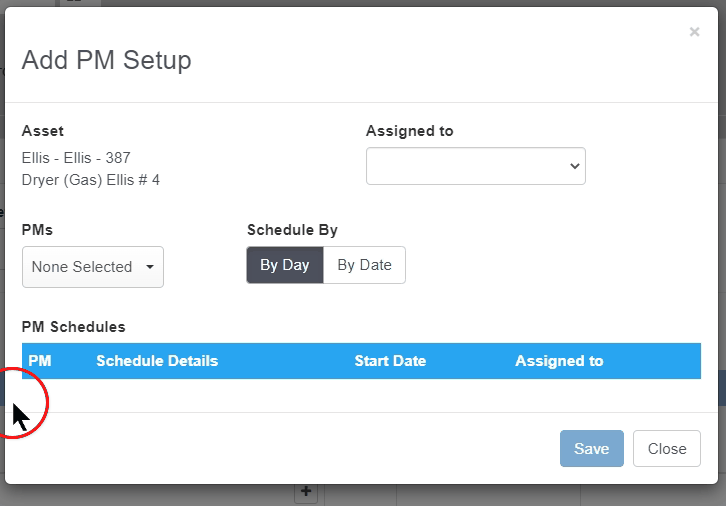 Scroll and find the appropriate PMs to map OR use the Search field to quickly find those PMs
Click each respective PM Frequency (i.e. Annual, Semi-Annual, etc.) to map to the Asset
Click anywhere outside of the PMs field as shown below
NOTE: Do not click Save yet, as there is other information that should be filled in prior to clicking Save.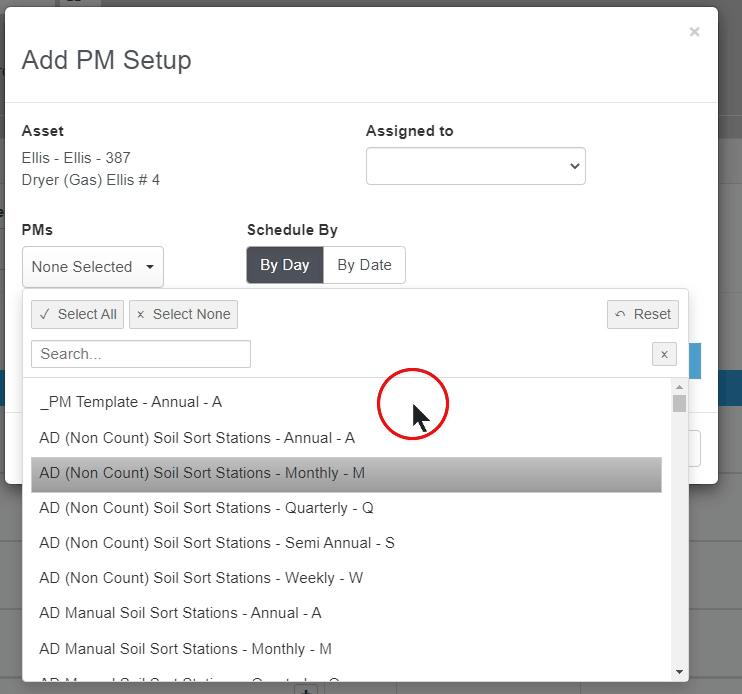 PM Setup - Schedule PMs
Starting with the lowest frequency PM (i.e. Annual), select the scheduled date by clicking Select Date
NOTE: This will auto-populate the same date for each of the remaining PM frequencies as shown below.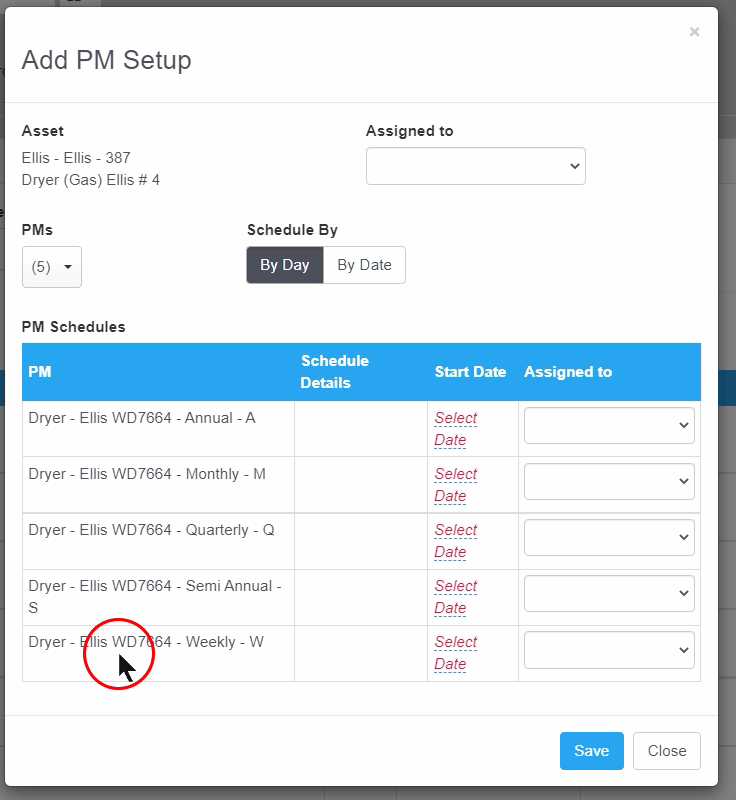 To modify a Scheduled Date, click the date you wish to modify and select the new date, as shown below.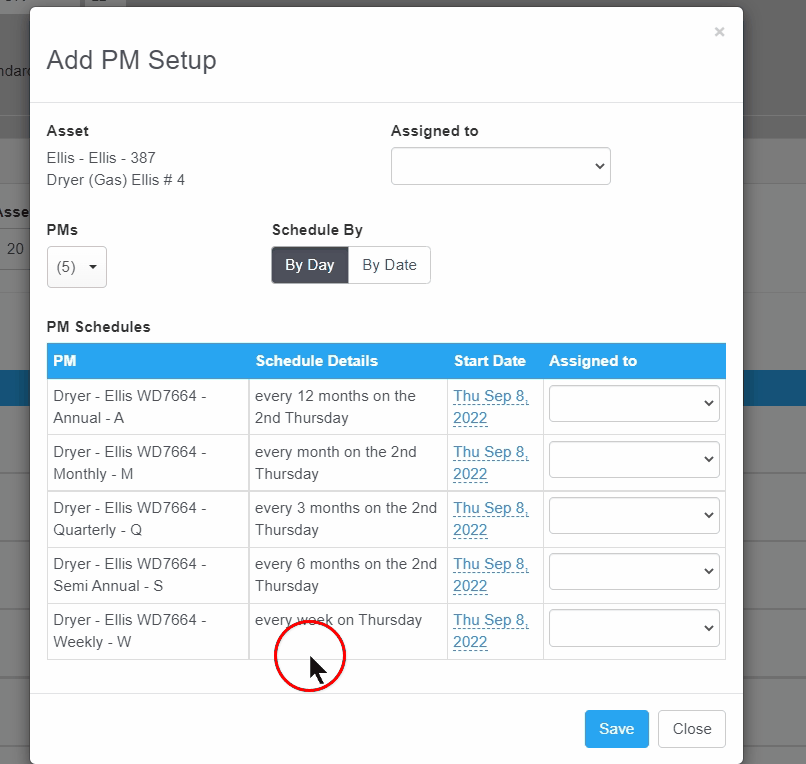 PM Setup - Assign PMs to Maintenance Personnel
Use the Assigned to field in the top right portion of the PM Setup pop-up screen to assign all PM frequencies to one specific Maintenance Worker as shown below.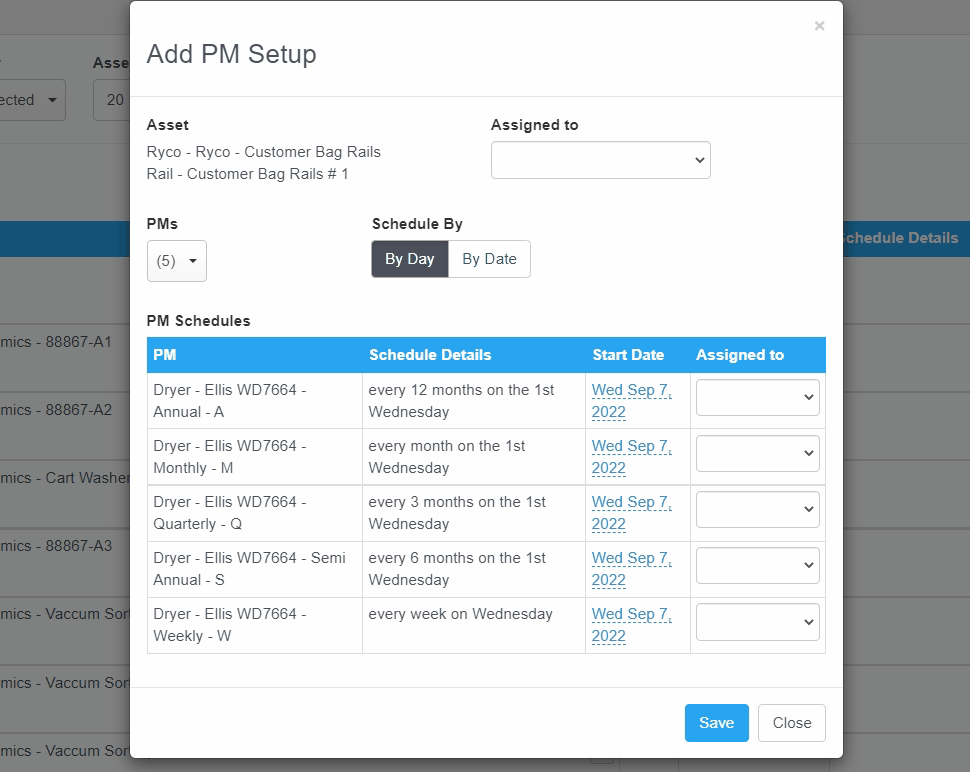 To modify a PM Assignment, click the Maintenance Worker's name in the respective PM frequency's row, as shown below.
Click Save when complete.