Maintenance Calendar - Overview
Follow
Overview
The Maintenance Calendar provides Users with a calendar view of all Preventive Maintenance and Work Orders, along with color-coded indicators based on the status of each respective task. The calendar can be viewed in Week, Month or Year format and is defaulted to show by Month. There is also a RED oval indicator that identifies how many PM's and WO's are scheduled that day. The data on the left is identified by selecting a specific date on the calendar. The filtering, located in the top portion of the page provides a means for quick and easy access to specific data, only relevant to the User's desire. A more detailed overview of each individual section will be provided below.
Maintenance Calendar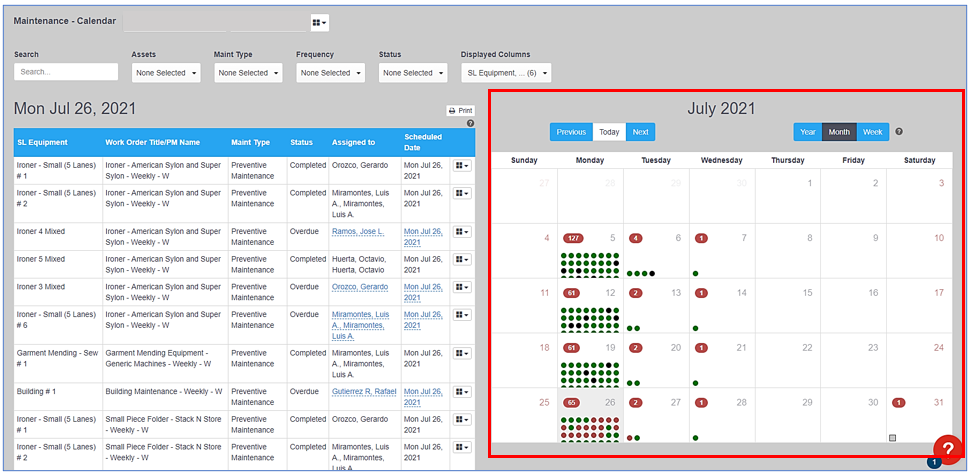 The Question Mark next to the View Selection option provides a detailed overview of this Calendar, including a description of what each color indicator represents – see below.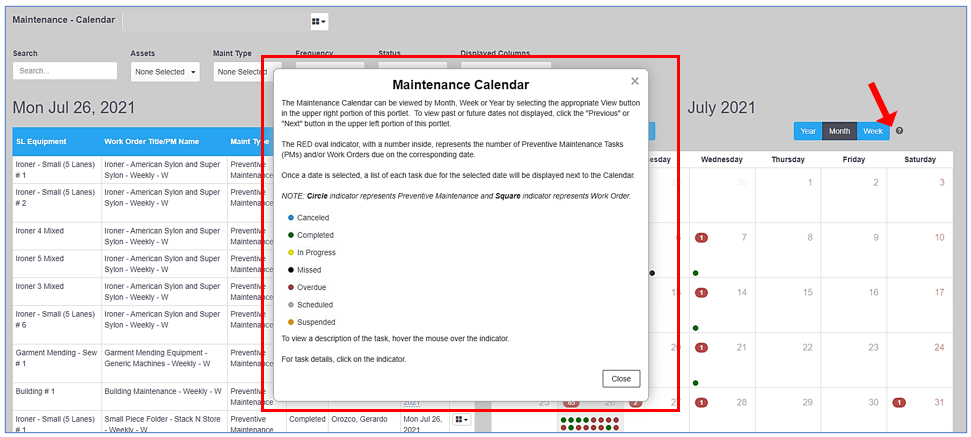 View Options
The Calendar can be viewed by Year, Month or Week and offers the Previous and Next option for quick access to historical and future scheduled task details.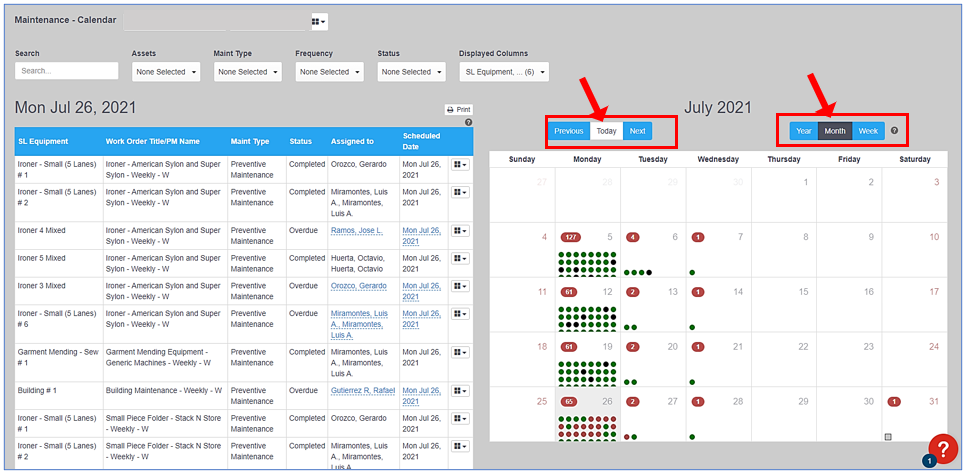 Month View
The Month View is shown below.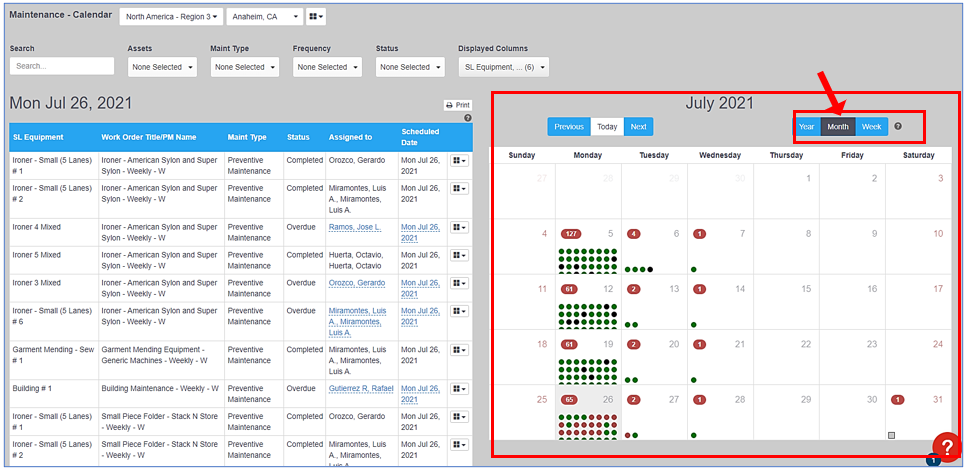 Week View
The Week View is shown below.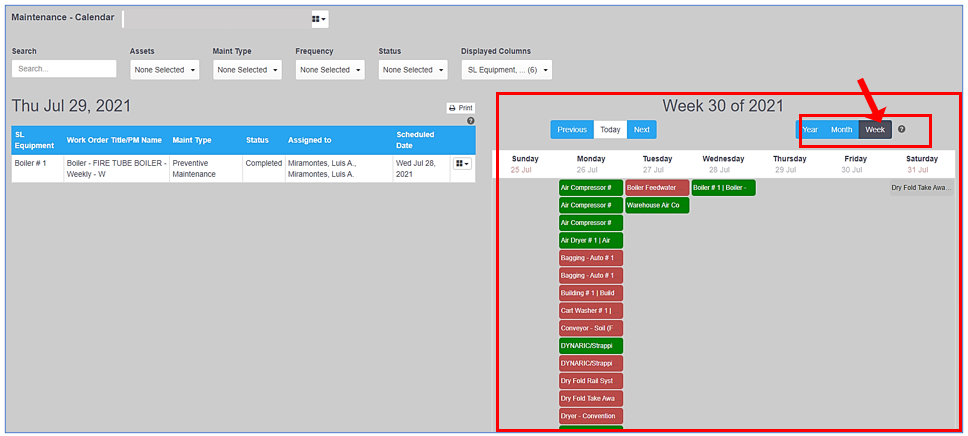 Year View
The Year View is shown below.

Task Details
Based on the Date selected on the Calendar, the left portion of this page will provide a detailed list of each task listed for that respective date – see below.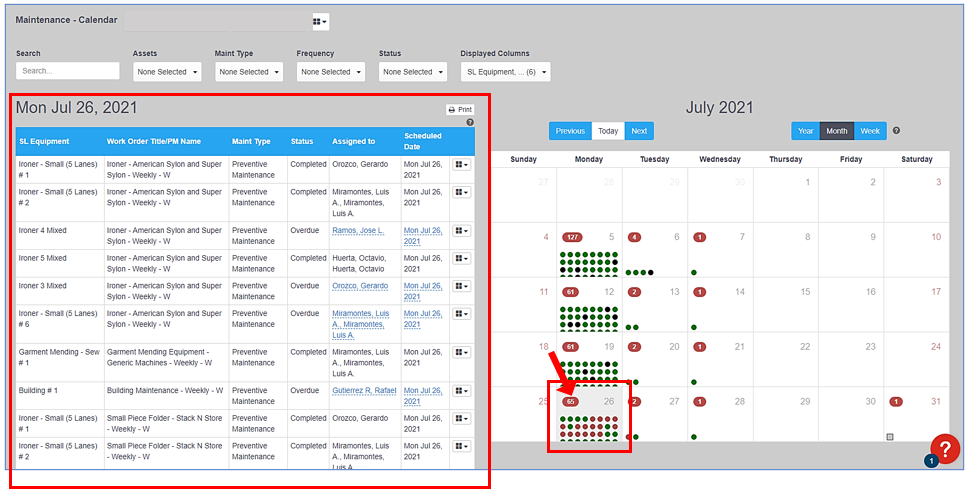 Filtering
The filtering options provide a means for quick access to specific task data only relevant to the User's desire. There is also a Search option to aide in quick access as well. NOTE: Multiple filters may be selected simultaneously.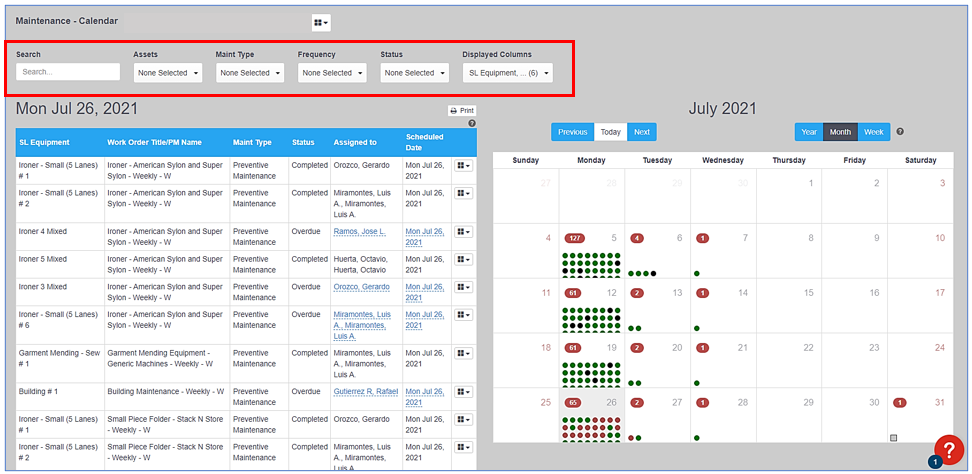 PM/Work Order Details and Printing
From the Maintenance Calendar View, Users can hover over any of color-coded indicators to view details of the specific task.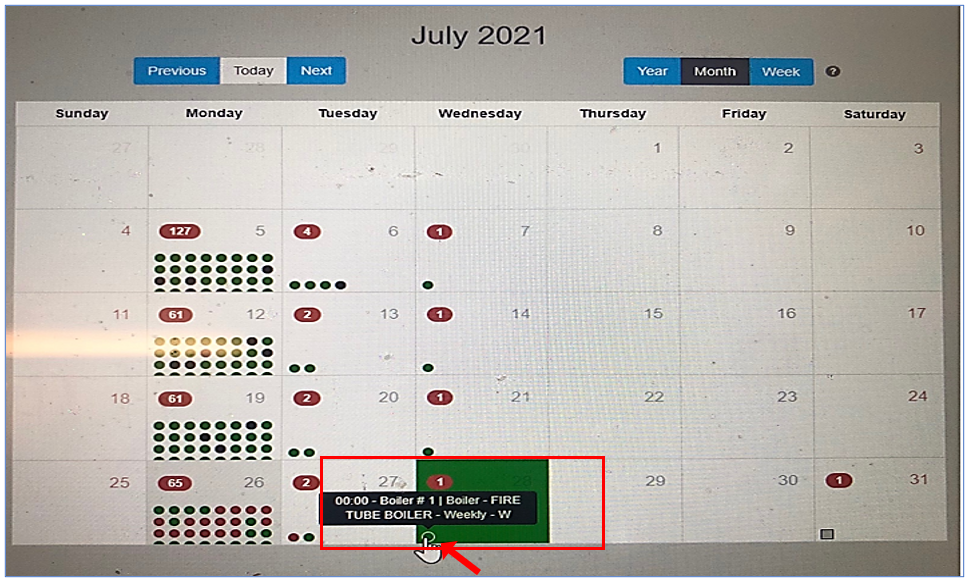 By clicking on the specific task, Users can then view more details, to include individual Step Instructions. See below.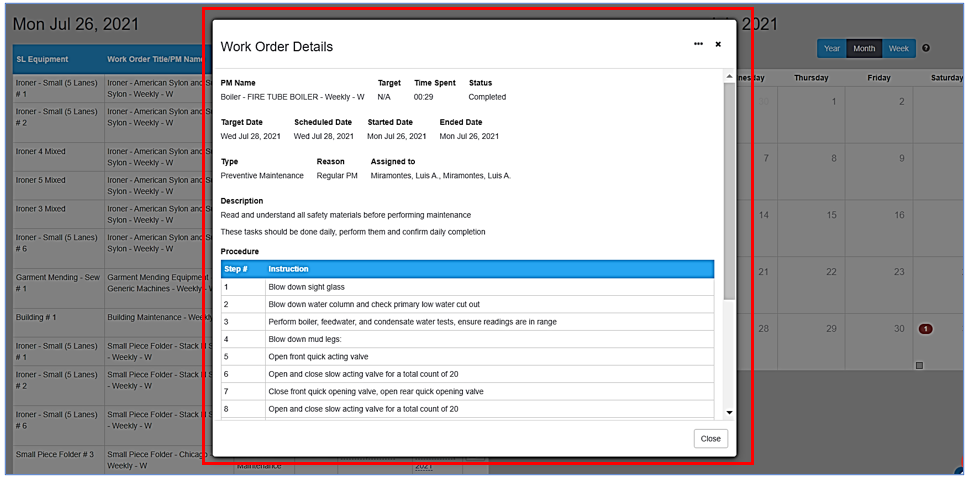 To Print or View PM Details, click the 3-dot icon and select the appropriate option.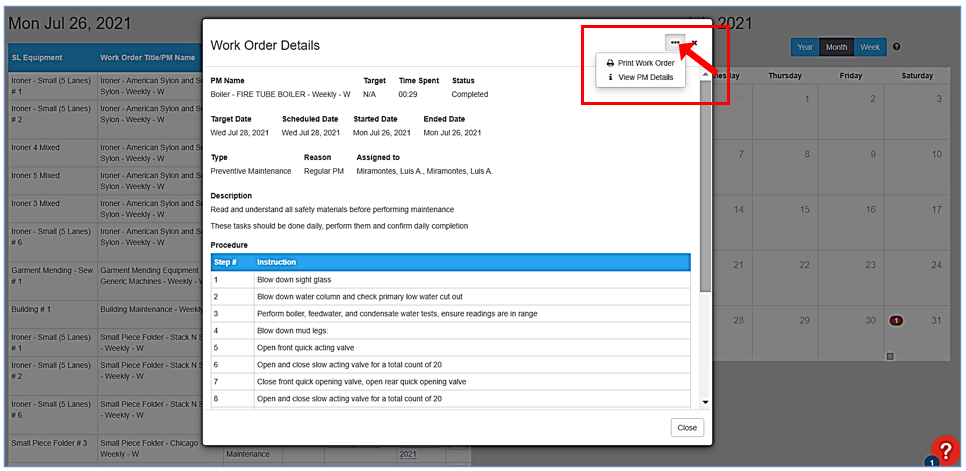 The PM Details section provides both historical and future scheduled date details under the Work Orders tab.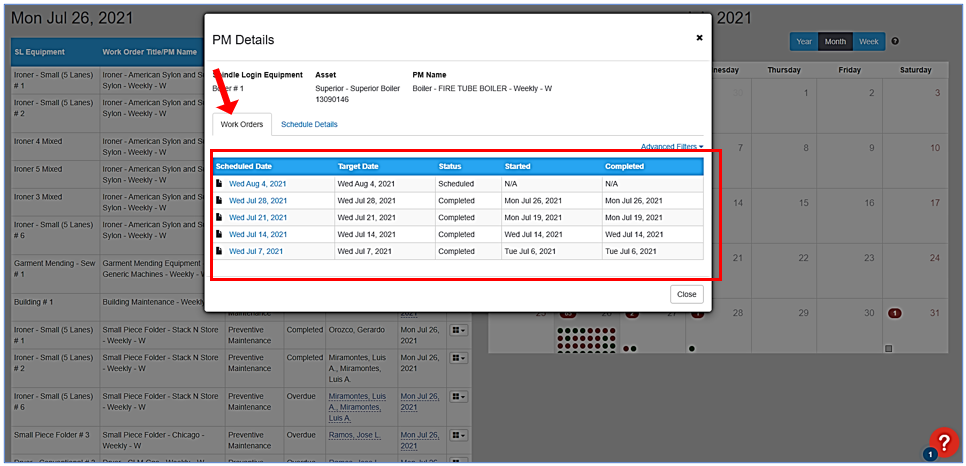 Schedule Details and Modification
The Schedule Details allows for modification of current schedule, by making the appropriate adjustment and selecting Save.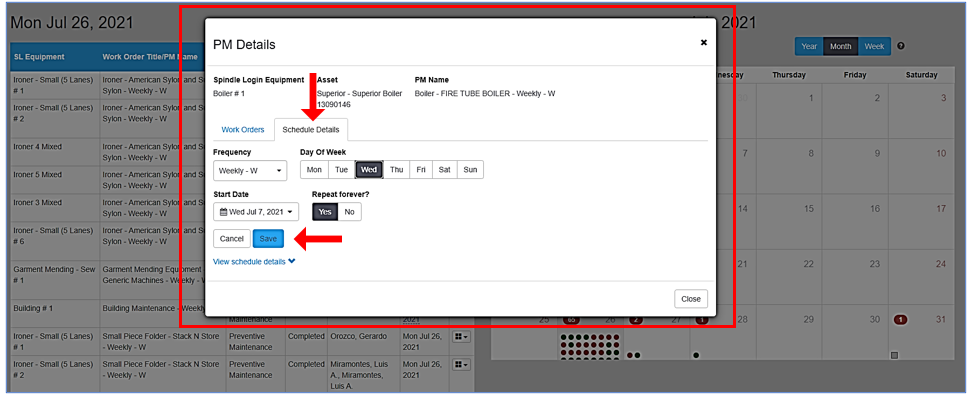 These above tasks can also be performed using the four-square icon next in the right portion of the respective PM or Work Order task row. Either way will provide Users with the same output data and modification options.