SpindleLIVE
KPI Entry Instructions
KPI Entry Instructions
Below are the steps to take when manually entering customer KPIs. You will need permissions to access the "Admin" portion of SpindleLIVE in order to perform these functions.
Login to SpindleLIVE and select "Admin"
NOTE: If "Admin" is not visible, you will need to contact Spindle Support at support@spindlelive.com to have these permissions enabled.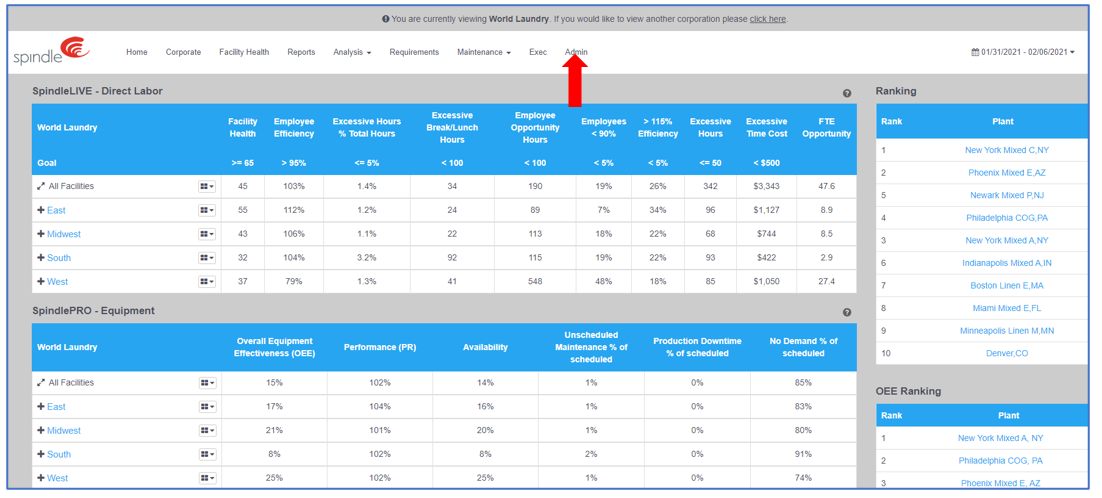 Select your Corporation and Location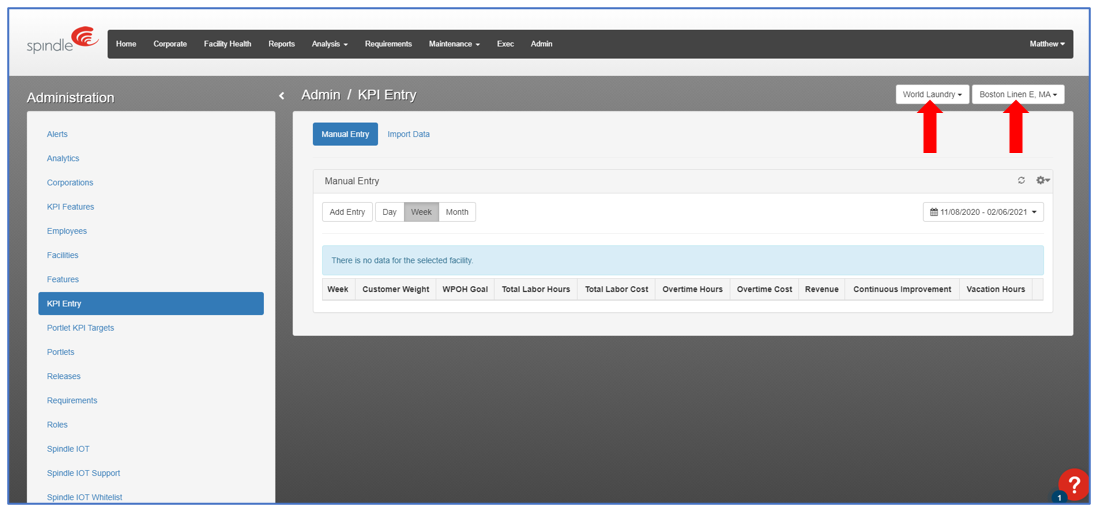 Select the appropriate Date Range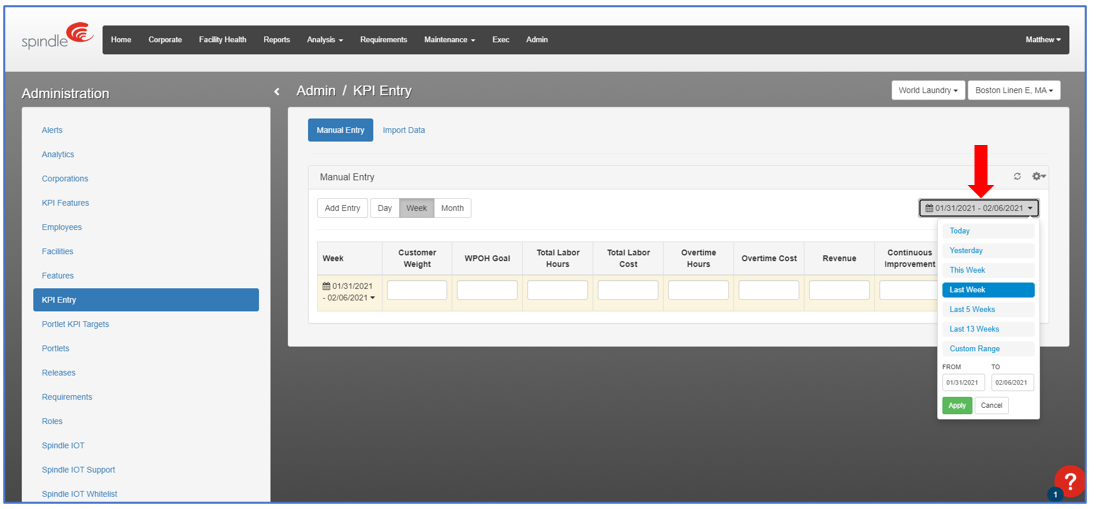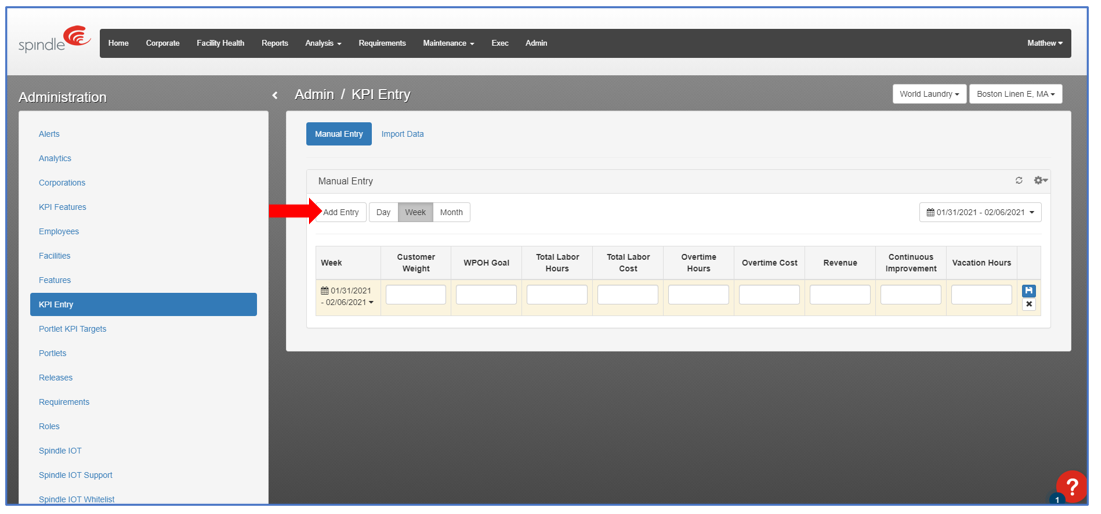 Enter the appropriate KPIs for the specified date range, then click the BLUE disk to "Save"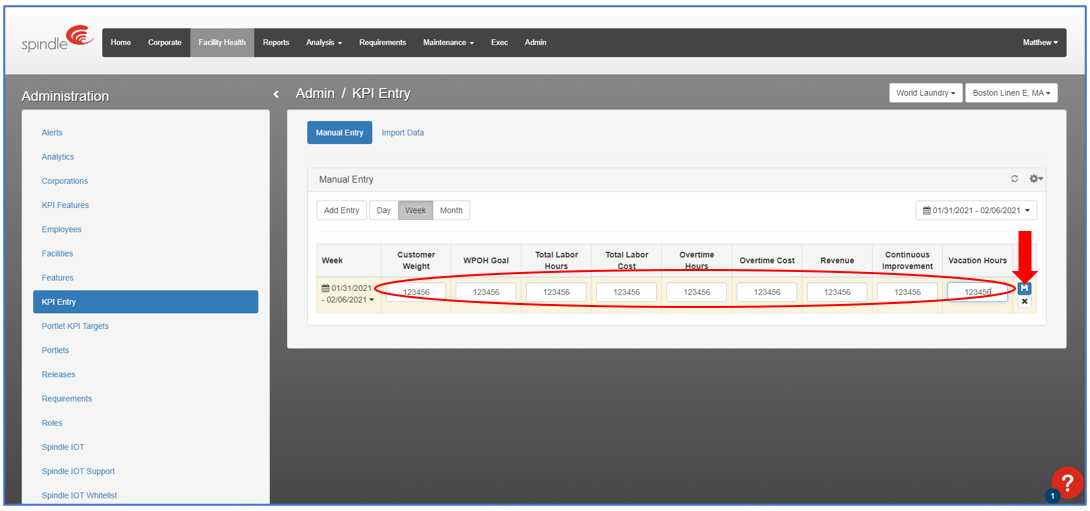 NOTE: At a minimum, Spindle recommends that Customers enter the following:
Customer Weight – Actual weight reported from your Washfloor data provider, not Spindle reported weight.
Total Labor Hours – Actual Payroll hours, not Spindle reported hours. Include Overtime Hours in this entry.
Overtime Hours – Actual Payroll Overtime hours.