Spindle Support – Contact Us
Follow
For any questions or feedback, contact Spindle Support using the below step-by-step instructions.
NOTE: You can also contact Spindle Support by emailing support@spindlelive.com
Red Question Mark in SpindleLIVE
From SpindleLIVE you can access Support articles, submit a ticket, provide feedback, and learn of most recent updates provided within your Spindle software package.
From SpindleLIVE, click on the RED Question Mark located in the bottom right-hand corner of your screen.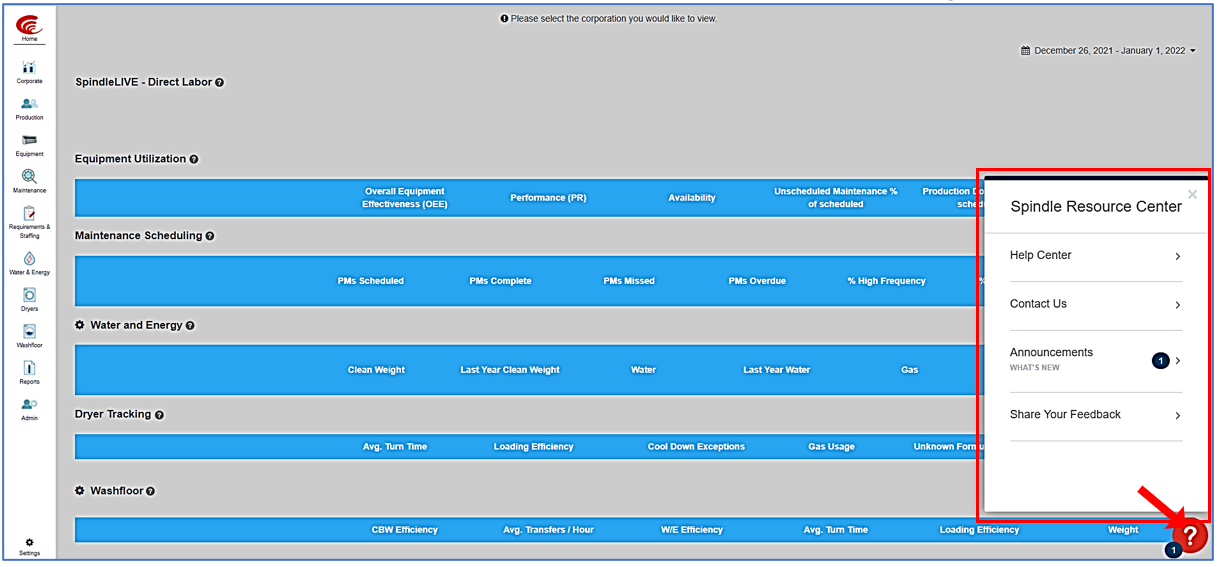 Contact Us
At any time you have questions, contact us by submitting a ticket though our dedicated support team.
Click on "Contact Us", let us know how we can help you by providing as much detailed information as possible, to include pictures (when necessary)
Click on "Submit Ticket"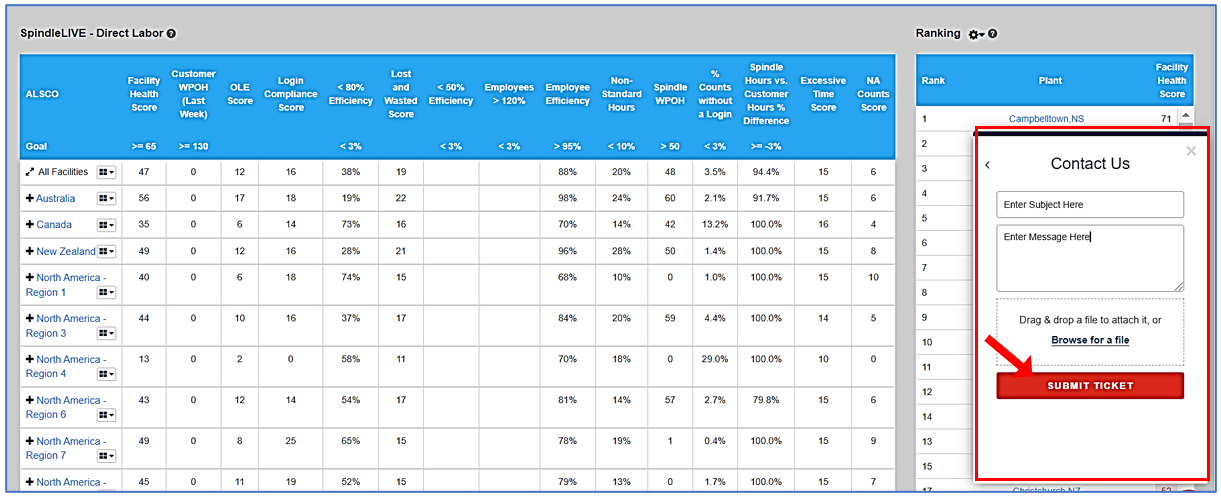 Share Your Feedback
By giving us your product feedback, you have a direct vote in our product's evolution. You will have a constant reference to where your feedback is in our development funnel and have a chance to vote on other customer's feedback requests. Ultimately, your feedback will help us build and develop a better product for you.
Click on "Share your Feedback"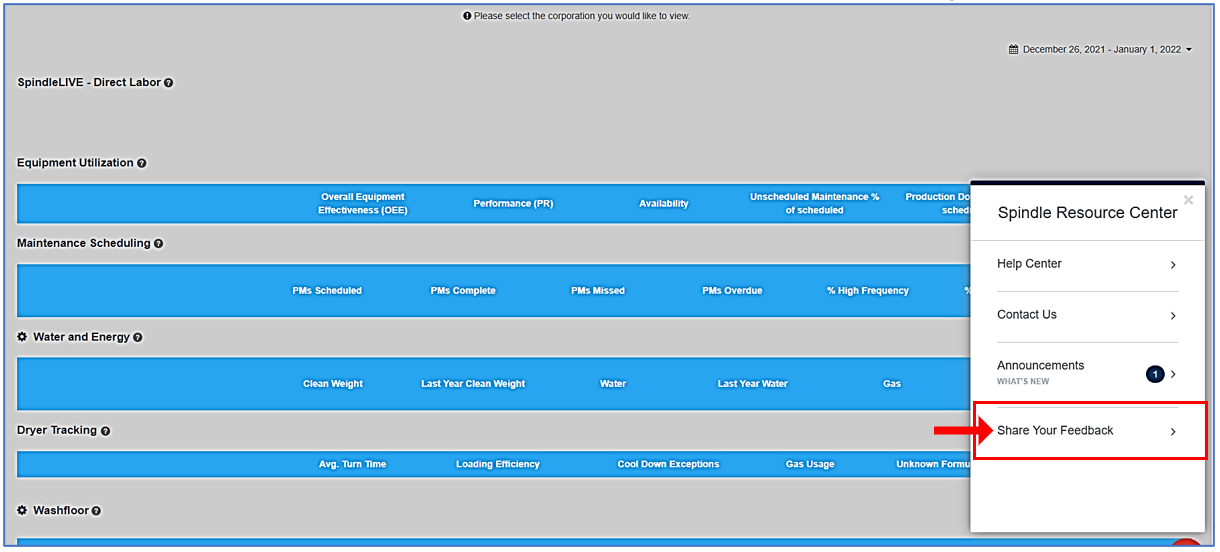 Share with us your Feedback, providing as much detail as possible.
Click "Submit Request"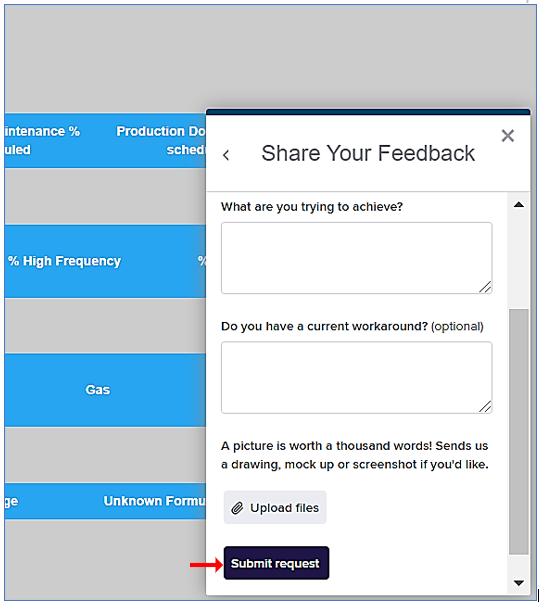 Help Center
The Help Center has a wealth of Spindle informative and "how to" content, that is readily accessible to each of our customers.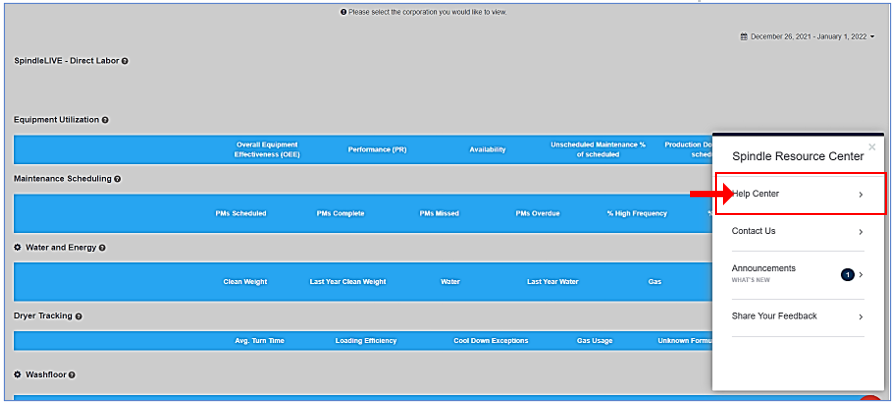 Choose from one of the Suggested Articles or use the search feature to search for a specific article.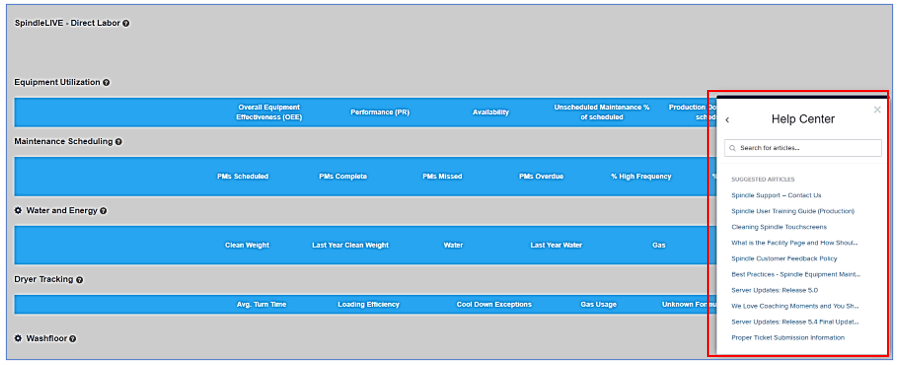 Announcements
Want to know what new updates Spindle has released. Check out Announcements.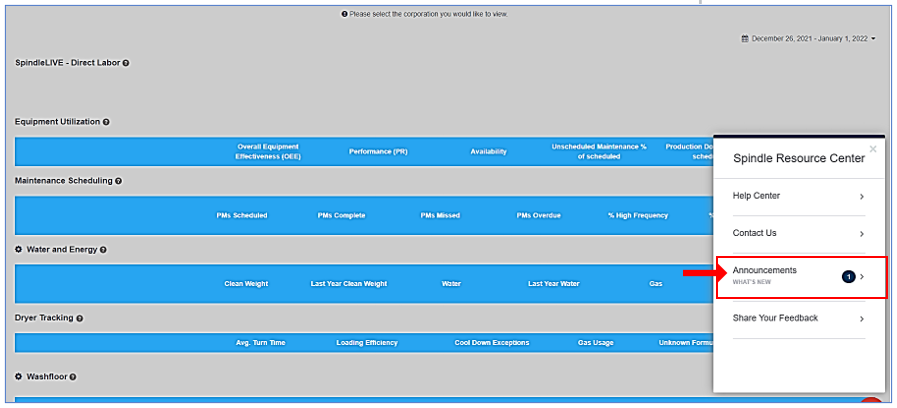 Check out the updates that may be relevant to your facility