Best Practice - Plant Tour using SpindleLIVE - Team Status Page
Follow
Overview
The most powerful use of the Spindle tool is through live interaction with frontline Production Employees, and this is accomplished by simply being on the plant floor and observing the Spindle Displays and Login Stations for logging errors and coaching opportunities, and accessing the SpindleLIVE Team Status and Employee Page (for Coaching Moments) from a Tablet or Smart Phone. This allows Production Leadership to identify and coach on REAL TIME opportunities, without the need to walk back to their office and/or pull a Production Employee off the plant floor for these Coaching Moments. Successful Operations perform these Plant Tours Hourly, with a consistent flow path (i.e. Soil in to Clean out).
SpindleLIVE – Team Status Page Instructions
In conjunction with using the live Spindle Displays, along with the Login Stations to identify logging errors and inefficiencies, it is recommended that Supervisors access the SpindleLIVE Team Status page from a Tablet or Smart Phone to further assist.
There are two ways to navigate to the Team Status Page, either of which will give the same result - shown below:
Click on the Four-Square and select Team Status
Hover over the Production icon and select Team Status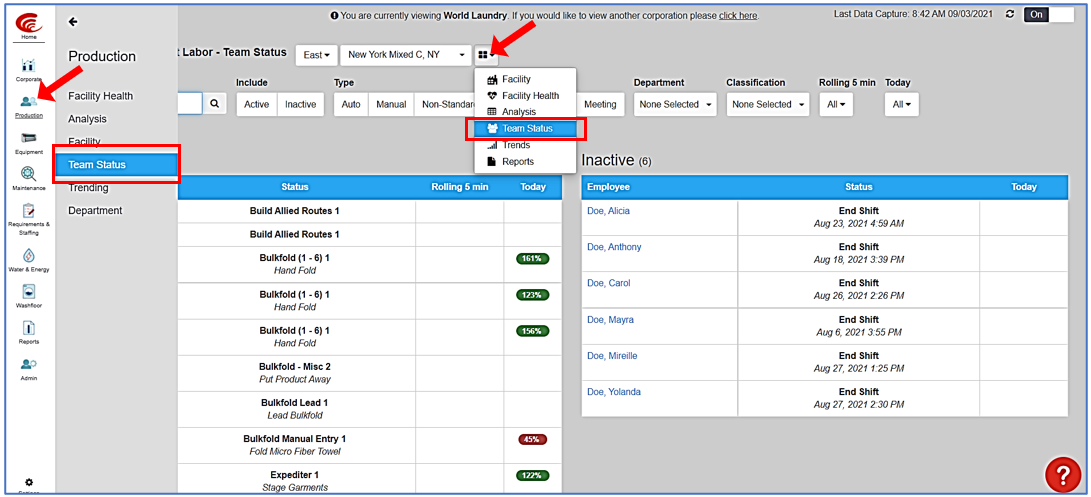 To customize the View to only display Active employees, click the Active filter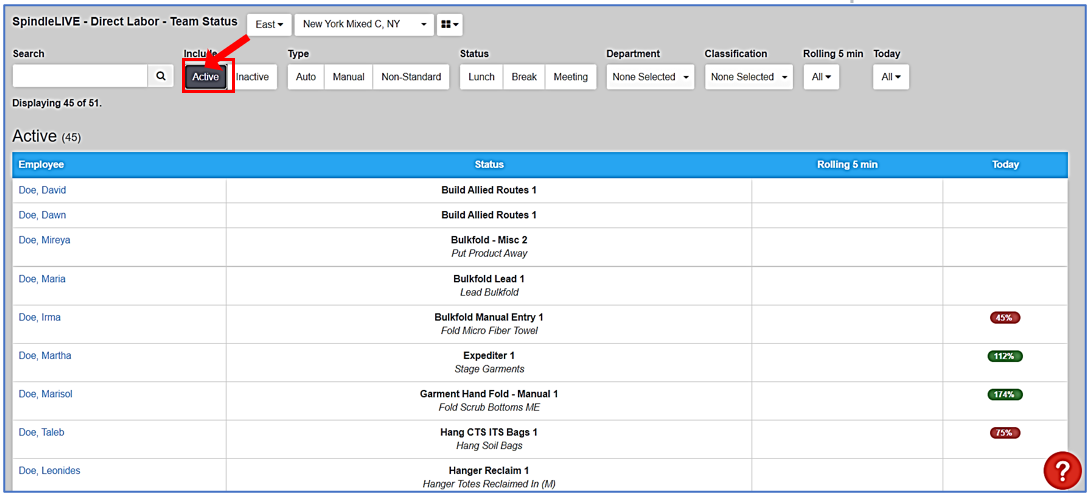 To filter by specific department(s), click on the Department filter to select the appropriate department(s) as the plant tour is being performed.
NOTE: For smaller operations, the Department filter may not be necessary as this page is already pre-sorted by Status to group all Equipment positions together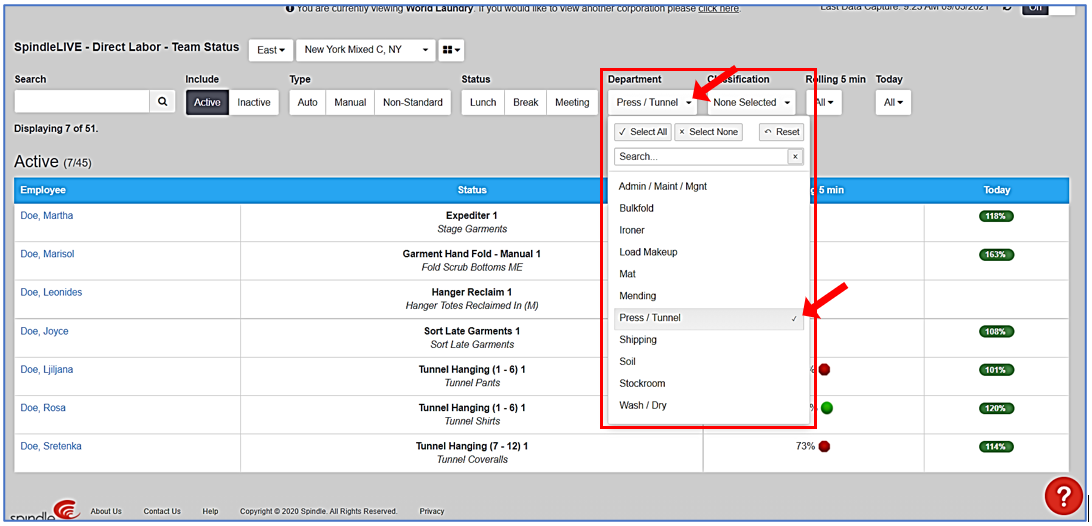 You can also use the "Today" or "Rolling 5 min" filter to see only the Employees in RED, YELLOW or GREEN. See below.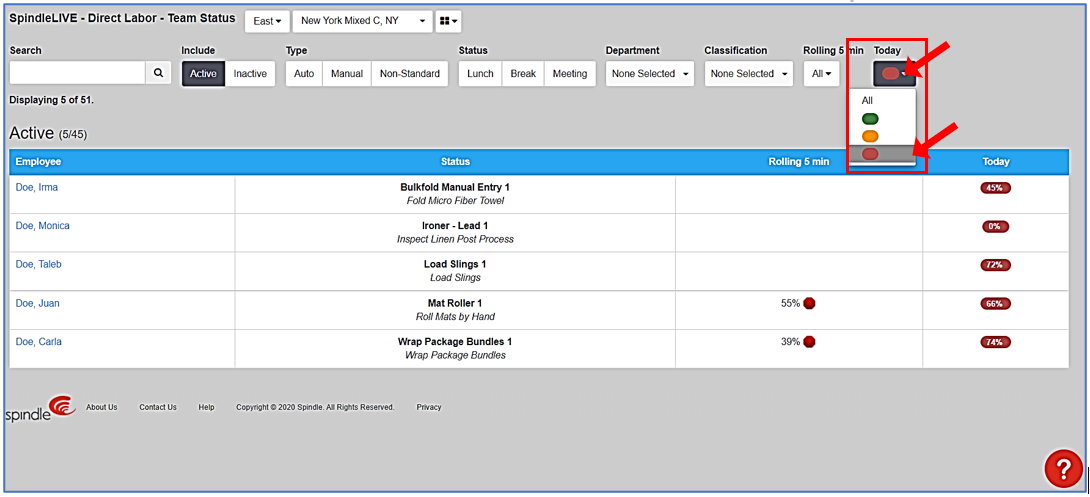 To further investigate why an employee is in the RED, click on that employee's name. This will take you to their individual Employee Page.

Below shows the respective employee's Employee Page.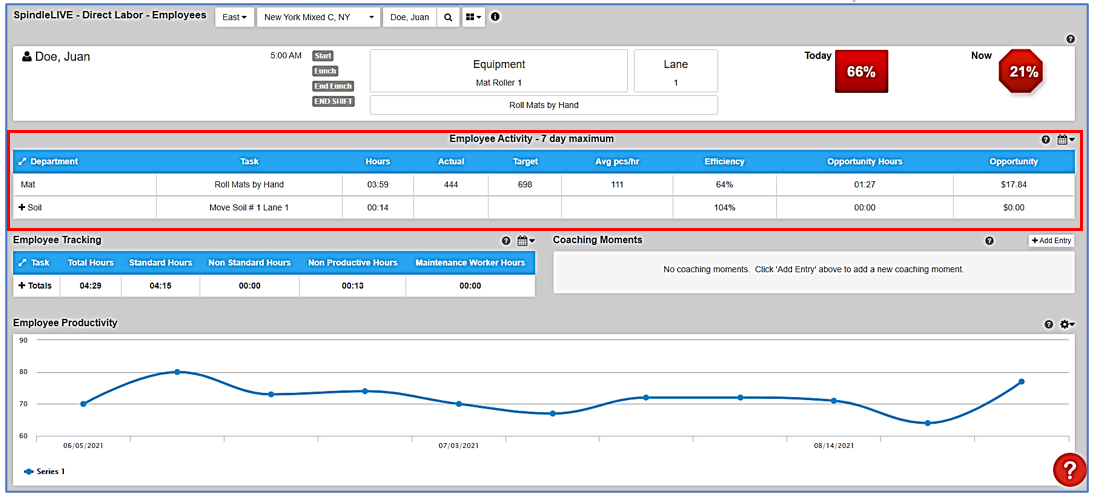 NOTE: The Employee Page is defaulted to display only the current day's data, but can be customized to show historical dates (7 days maximum) by clicking on the Calendar date-picker and making the appropriate selection - see below.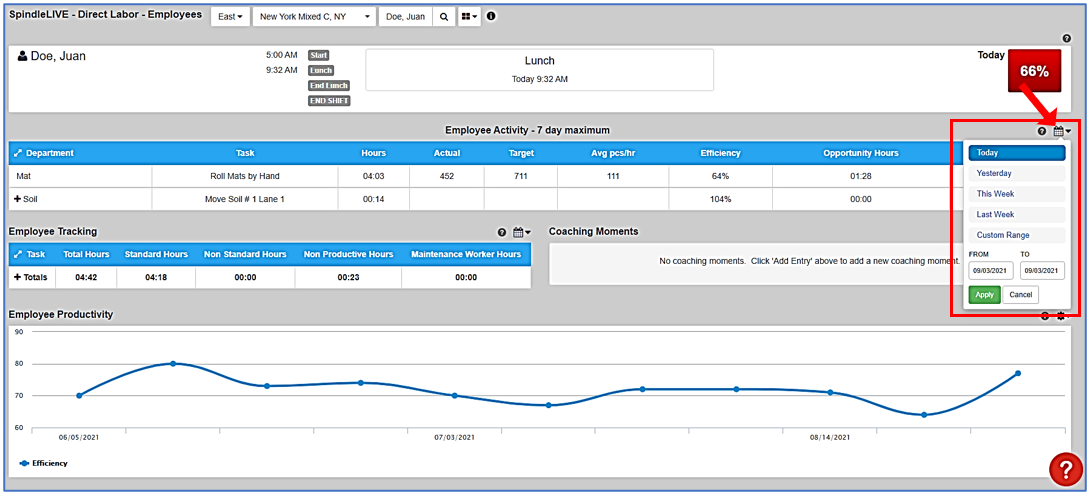 Identify which task(s) are causing them to have low efficiency.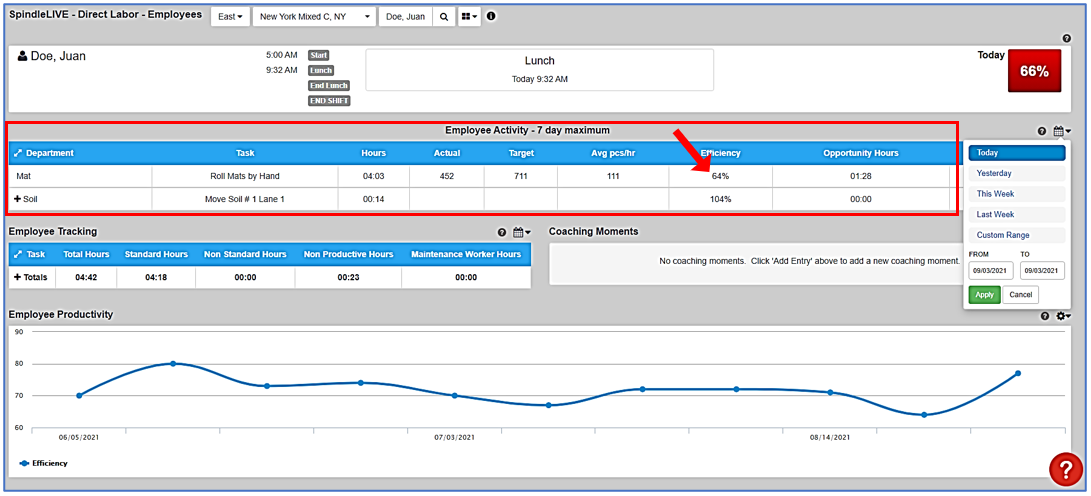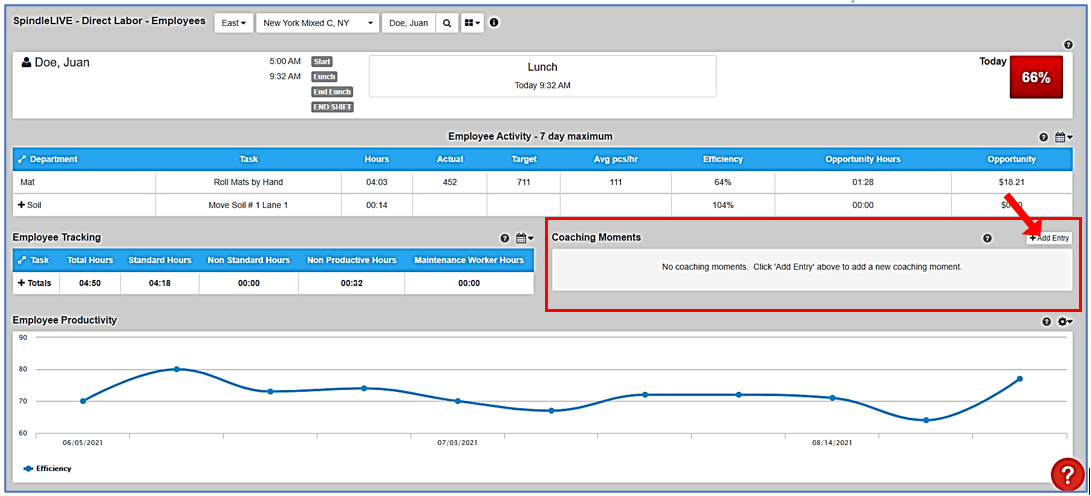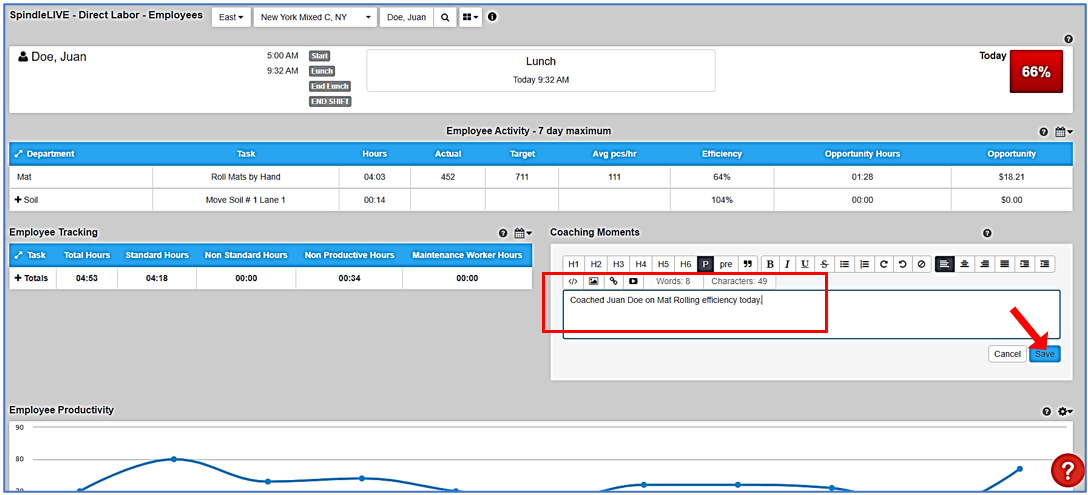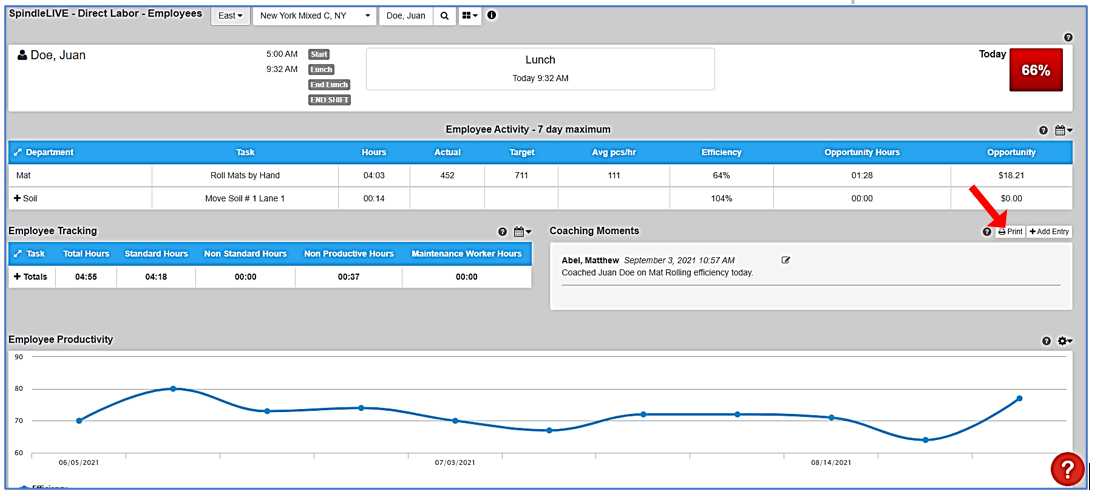 Move on to the next employee with low efficiency and repeat the above steps