Best Practice - Plant Tour using SpindleLIVE - Team Status Page
Follow
Plant Tour using SpindleLIVE – Team Status
In conjunction with using the live Spindle Displays, along with the Login Stations to identify logging errors and inefficiencies, it is recommended that Supervisors access the SpindleLIVE Team Status page from a Tablet or Smart Phone to further assist.
Click on the "four-square" and select "Team Status", as shown below.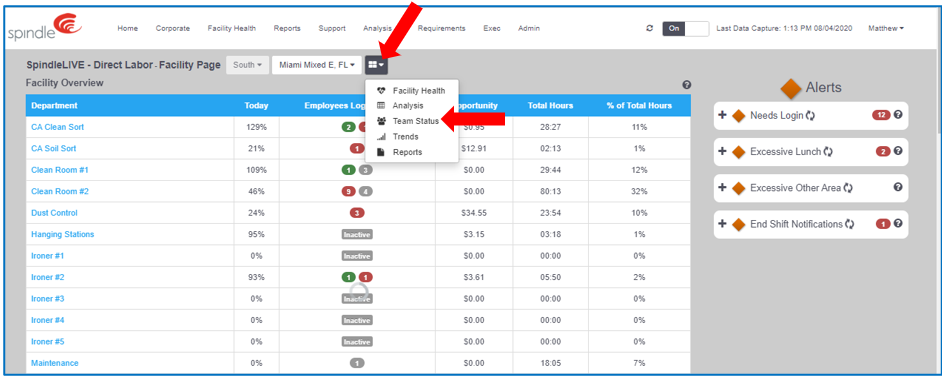 Click on the "Department" filter to select the appropriate department as the plant tour is being performed.
Select the appropriate department.
NOTE: Multiple departments can be selected, if necessary.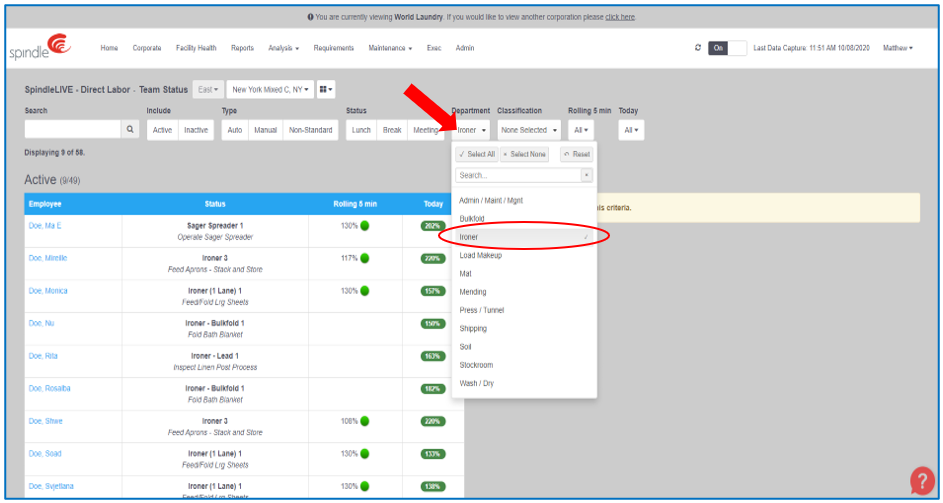 Click on "Status" to sort employees by Equipment. This will allow you to quickly locate the employees while in a specific area within the plant.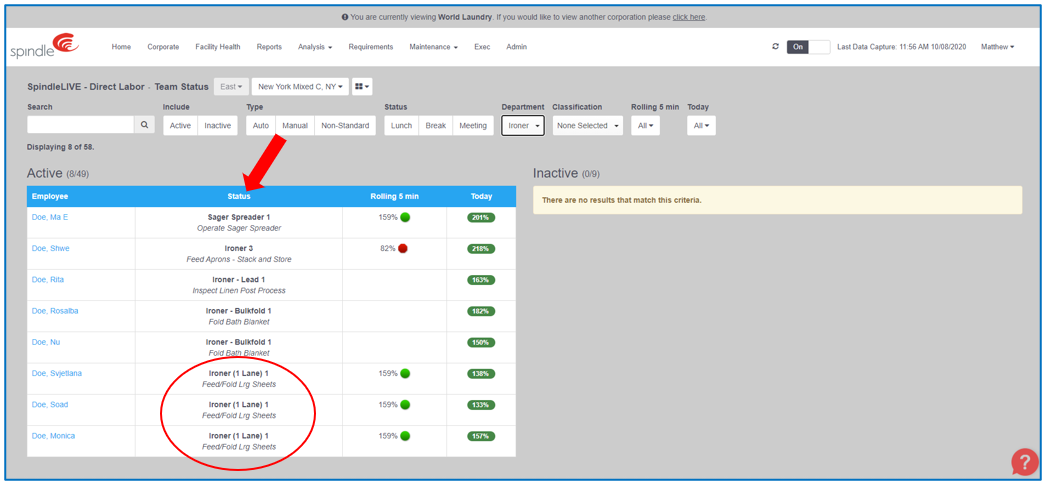 You can also use the "Today" or "Rolling 5 min" filter to see only the Employees in RED, YELLOW or GREEN. See below.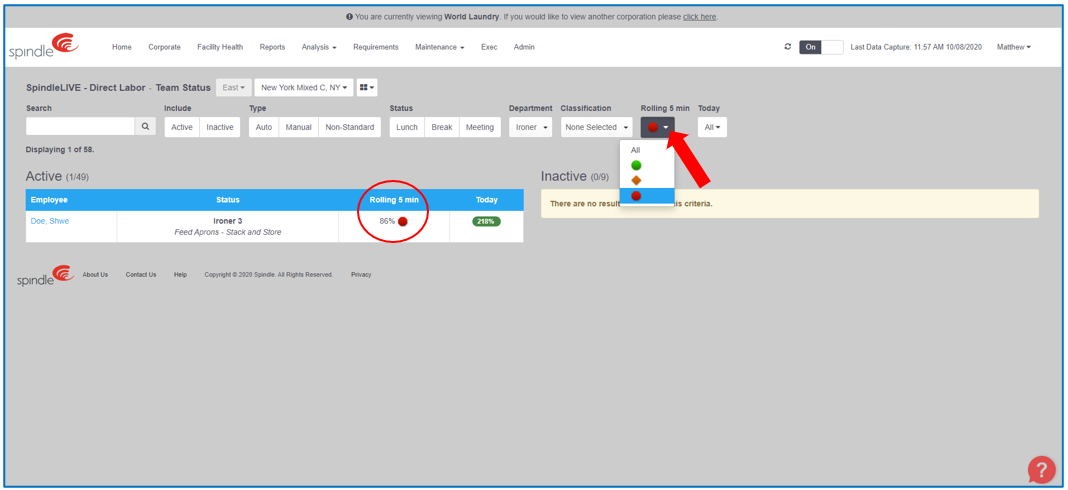 To further investigate why an employee is in the RED, right-click on that employee's name and select "open link in new tab". This will take you to their individual Employee Page.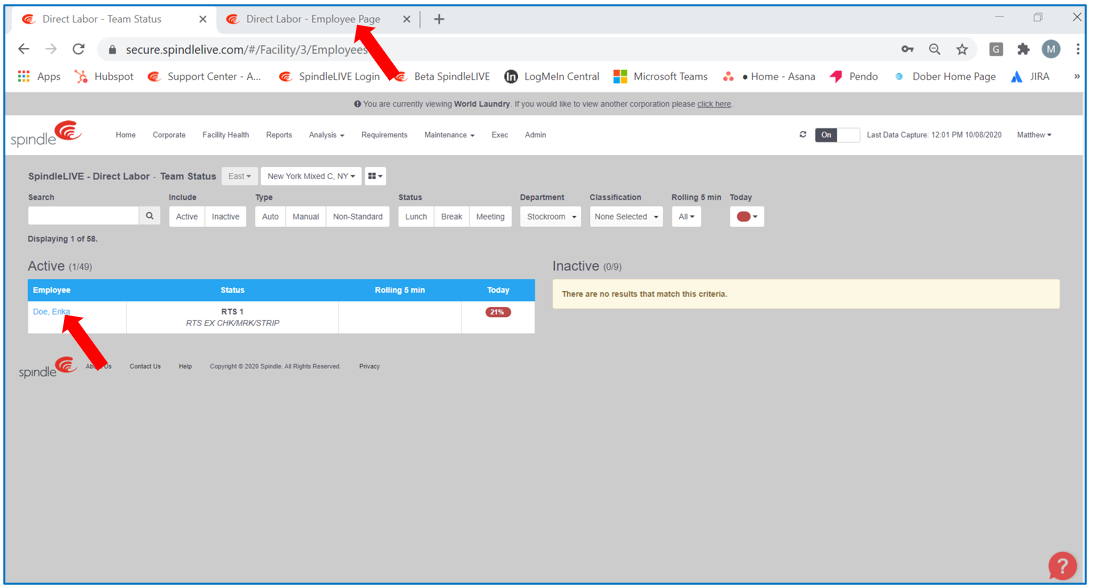 Identify which task(s) are causing them to have low efficiency.
NOTE: In this case, there is no efficiency shown for the below-circled task. This represents a 0%, which is what is bringing the employee's overall efficiency down for the day.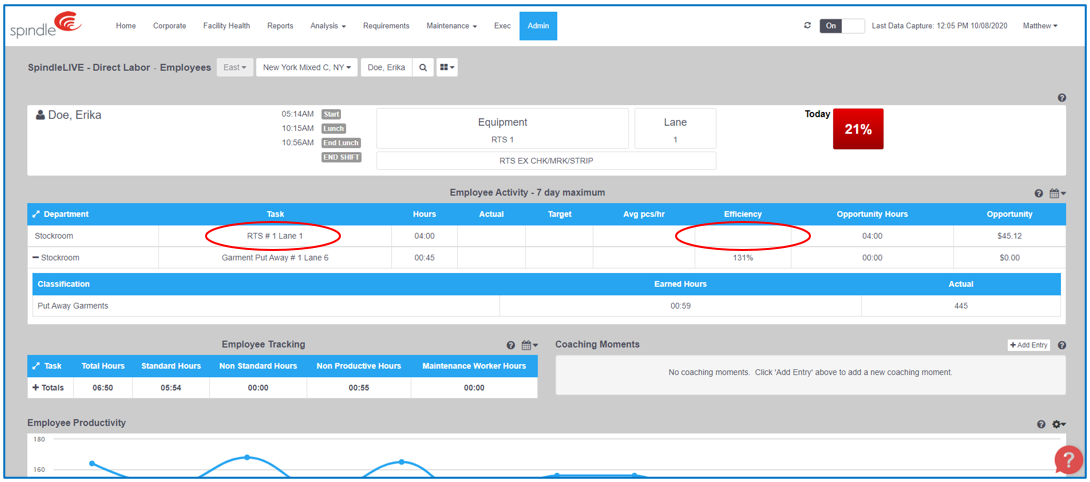 Coach the employee and enter a Coaching Moment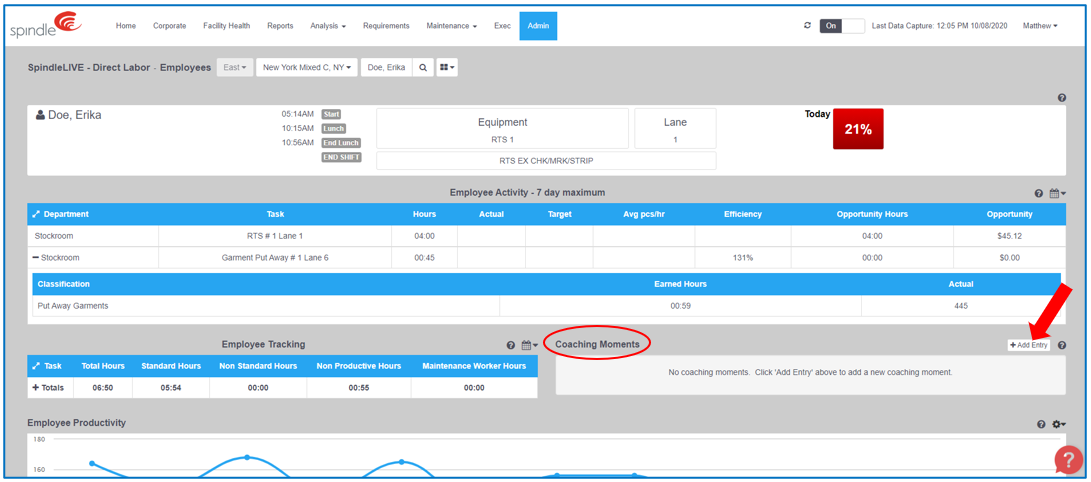 Type in the details of your Coaching Moment and click "Save"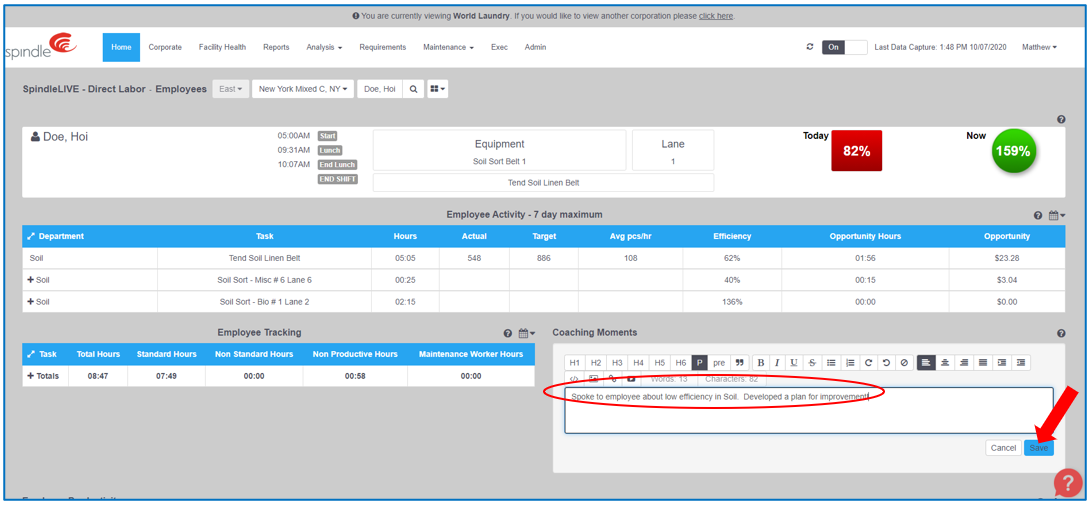 Move on to the next employee with low efficiency and repeat the above steps