Spindle Customer Feedback Policy
Follow
Here at Spindle, we take product feedback seriously. We strive for our development of new and improved products to be customer-led, and the first piece of this is listening to our customers.
We use your feedback to help identify the most important features, ideas, and opportunities so that you can get the most out of using our product.
By giving us your product feedback, you have a direct vote in our product's evolution. You will have a constant reference to where your feedback is in our development funnel and have a chance to vote on other customers' feedback requests. Ultimately, your feedback will help us build and develop a better product for you.
How to Provide Feedback
Log into your SpindleLIVE account and select the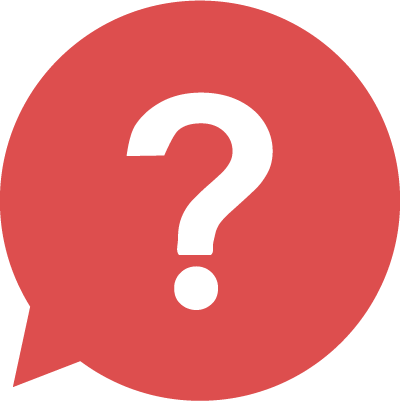 on the bottom of any of the pages. Then click on "Share Your Feedback".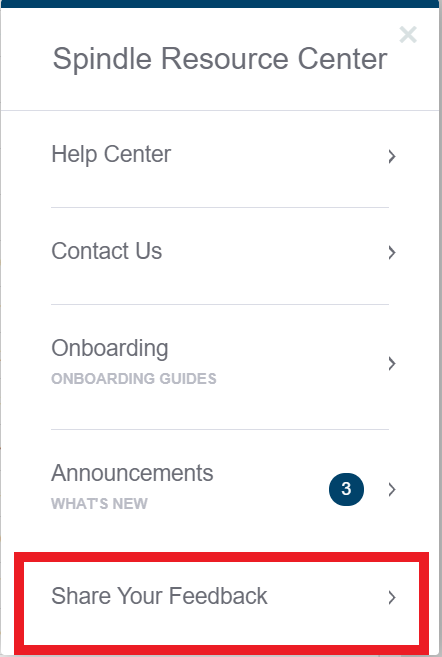 Navigate to your Feedback dashboard by clicking the

Open in Portal or enter your Feedback by answering the questions accordingly.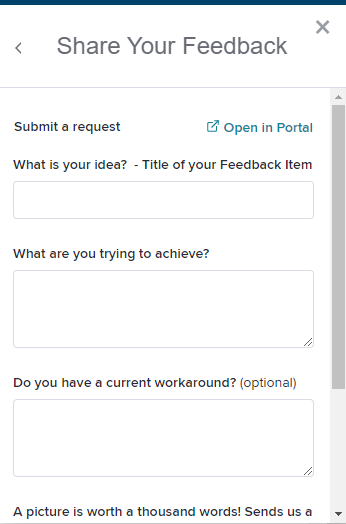 Note: It's best to navigate to your dashboard to see other feedback items, prioritize the items you've voted on, or view our Releases.
What Happens to Received Feedback?
All new requests are set to the status of Not Reviewed after they are entered. The Spindle team will review all Feedback requests that have come in on a monthly basis. The status of the item will be reviewed and assigned another status if necessary.
What Do the Different Statuses Mean?
Not Reviewed – Your feedback request is waiting on the Spindle Team to review, or we have reviewed and are not ready to receive additional customer feedback.
Awaiting Feedback – The feedback request has been made public so that we can have other customers review your idea and vote if they'd like it to be part of future releases.
Planned – This feedback request is planned for a future release.
Building – This feedback request is currently being built and will be in a future release.
Released – This feedback request is completed and released into SpindleLIVE or local Spindle instance.
Declined – Spindle has decided that this item is not going to be addressed for future release.
Why Was My Feedback Request Denied?
While we value all customer feedback, there are a few reasons that your request could be denied.
Support Request

–

If you have put in a request that should have gone through our support desk regarding a question or an issue identified with a current webpage or portal, this will be denied and a response will help guide you as to the next steps that you should take.

Roadmap

– This item is not currently aligned with our current or upcoming roadmap. If we foresee that this is will not be on our development roadmap over the next 24-month period, then this will be denied.

Declined after

Awaiting Feedback

– If the Spindle team releases a feedback request to the status "Awaiting Feedback" and the item has been active for 12 months without other customer requests for the new feature, then this shall be declined in order to provide additional visibility to other feedback requests that are waiting for customer votes.
What Should I Do if I Have Additional Questions About the Feedback Policy?
Please contact our Support team at support@spindlelive.com or discuss with your Customer Success Manager.