Maintenance Scheduling Log In Station Interface
Follow
Maintenance Schedule

Login Station

interaction
Employees with a User Type of

Maintenance

,

Administrator or Manager in Spindle Administration has the availability to

do

Preventive Maintenance

from Spindle at the login stations.
You can access Preventive Maintenance by seeing the Wrench/Screwdriver icon active on the Plant View screen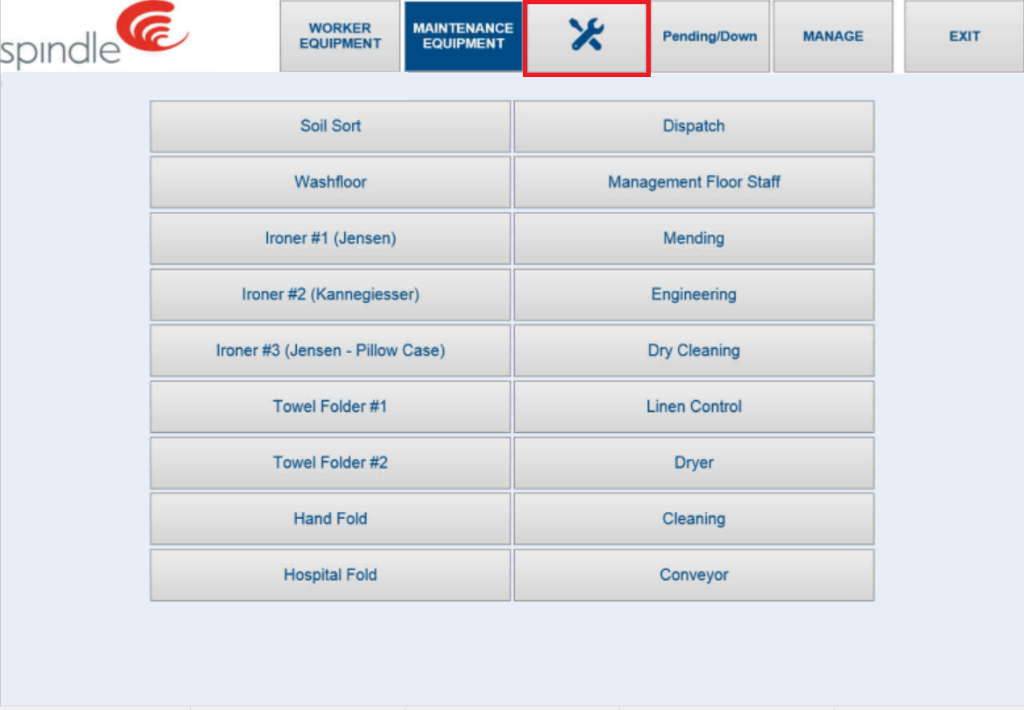 Once you click on the Wrench/Screwdriver icon, it will take you to the Preventive Maintenance page. To start the Preventive Maintenance, select the Start PM icon for the maintenance action you wish to commence or continue.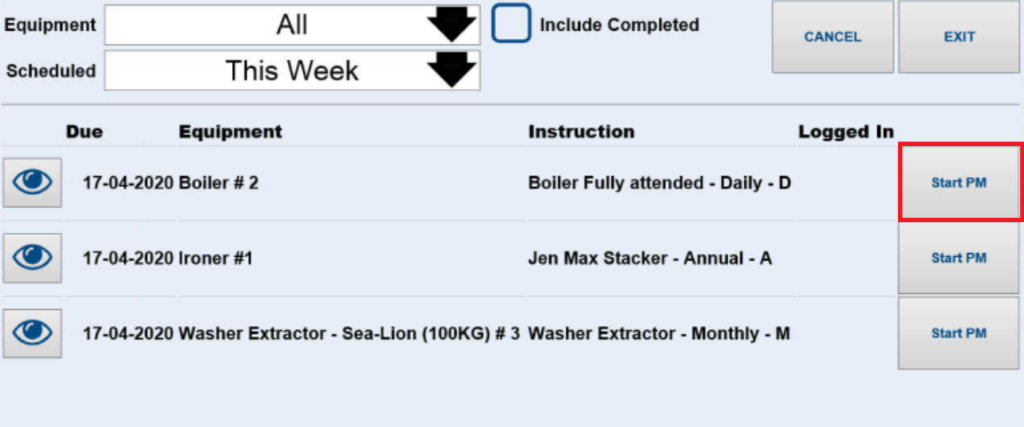 Once the Preventive Maintenance is started, a list of steps that need to be checked off will appear or the complete instruction will be in 1 step based on how the plant is configured initially with step check-off's or not.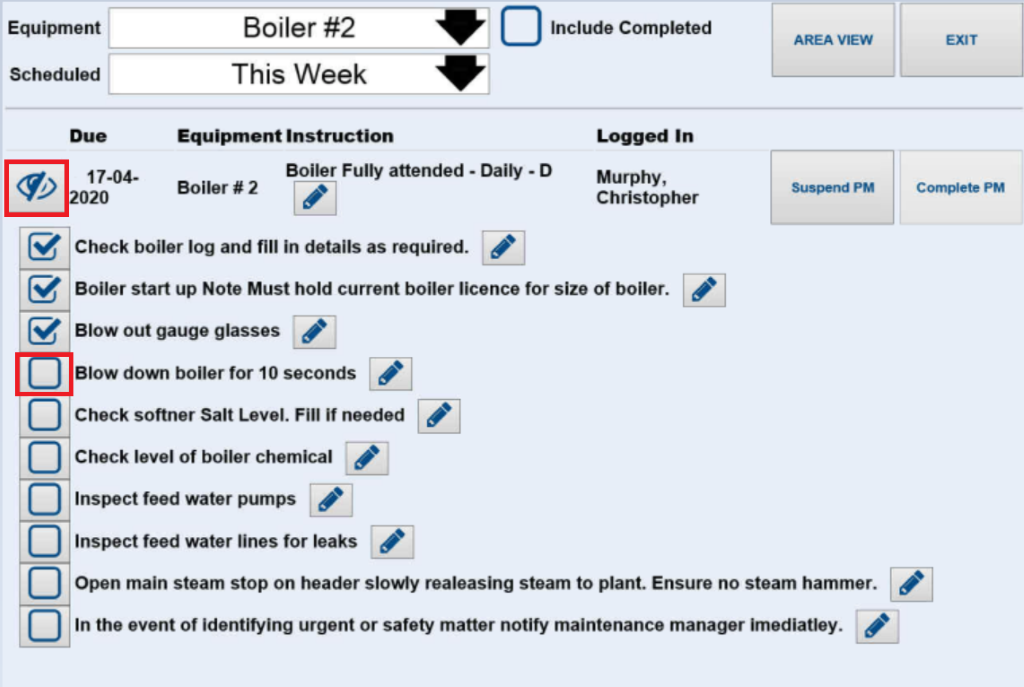 If you cannot complete a step for any reason, you must enter a comment by selecting the pencil icon at the step level or the PM cannot be completed. Once the comment is entered, click the Save icon.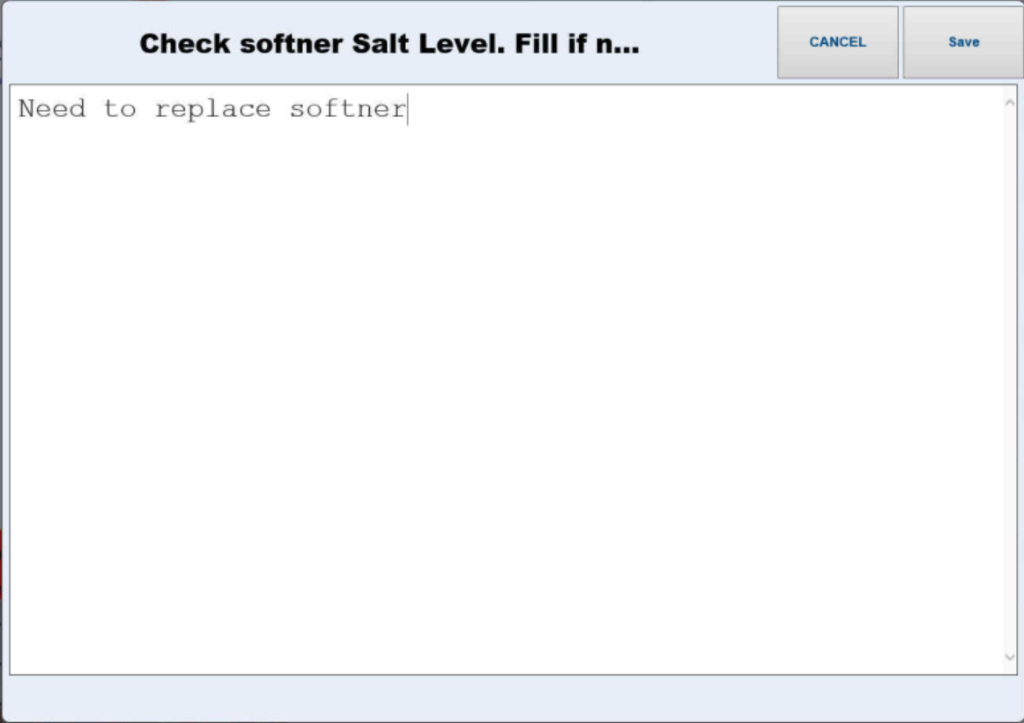 Spindle will not allow you to complete a PM unless all steps are check or have a comment assigned to the step.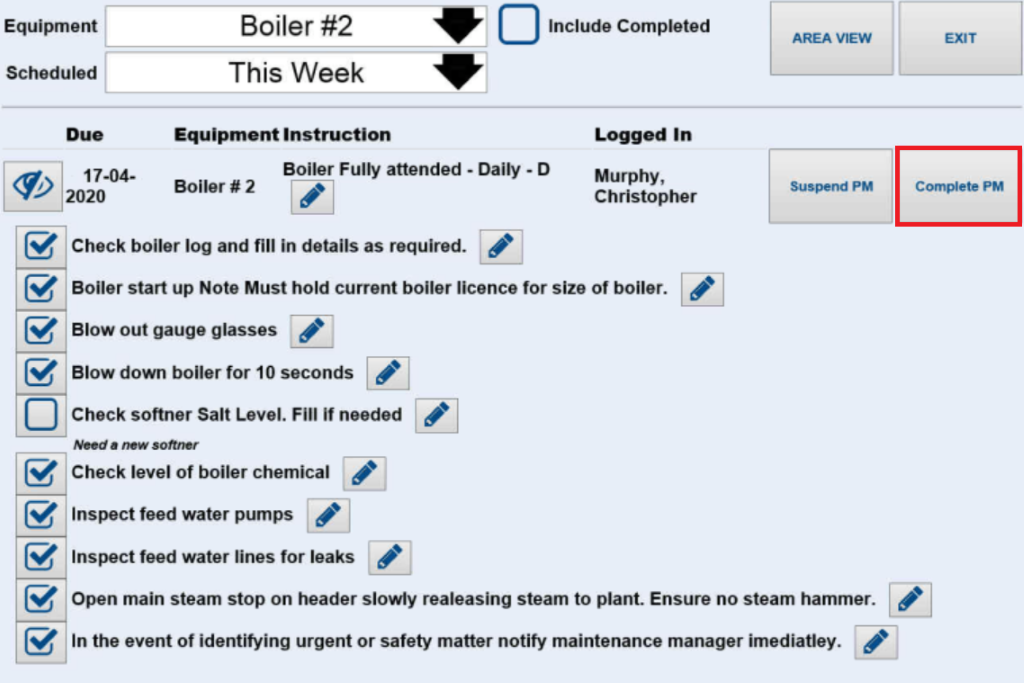 If you run out of time or need to jump onto another job, you can suspend the Preventive Maintenance by select the Suspend PM icon.