Language Translation Setup: Direct Input into Spindle Admin
Follow
Following these steps, you can input translations directly into Spindle Admin using Spindle's Translation feature. Explore the Language Translation Overview to understand the capabilities and available setup options better. Use this link if you're looking for the Export & Import option.
Please decide on the translation setup method that suits your needs, whether machine translation, professional human translation, or a combination of both. Each approach has advantages and disadvantages, and you can choose based on factors like accuracy, cost, time constraints, and dialect. The Quick Navigation below is ordered as a checklist.
---
Quick Navigation
Update Spindle Admin with Translation Terms
Configure Staff Language Defaults
---
Access Spindle Admin
This section guides accessing Spindle Admin. I want to let you know that accessing Spindle Admin may vary across different facilities. Due to these variations, this article will not provide specific instructions on accessing Spindle Admin. However, we offer alternative support options if you have any problems.
Locate Spindle Admin Access:
Depending on your facility's setup, we will often place a shortcut on your desktop or as a favorite in the web browser of your choosing. Please look for any desktop icons or favorites provided by your on-site setup.
Seek Internal Guidance:
Please contact your internal resources for help if you need help accessing Spindle Admin. They can provide specific instructions tailored to your facility's setup and guide you through accessing Spindle Admin.
Support Options:
For password reset, you can consult your internal resource for inputting new hires into Spindle Admin. They can help you reset your password and gain access to Spindle Admin.
If you need help accessing Spindle admin, you can contact Spindle Support. You can utilize the Contact Us option in the Spindle Resource Center, accessible through the red question mark

. If you prefer, you can also email Spindle Support at support@SpindleLIVE.com.
---
Verify Available Languages
Before starting, it is crucial to enable the required languages. This article provides a step-by-step guide on verifying & configuring language options in Spindle Admin. We support multiple languages, including Spanish, Tagalog, Haitian Creole, and Vietnamese. Following these instructions, you can verify and enable the necessary languages in Spindle Admin.
Follow the instructions provided in the previous section to access your Spindle Admin. Ensure you have the necessary credentials to log in successfully.


 

Once logged in, select Option 3, Translations. If you need help locating this option, contact Spindle Support and inform them that you cannot access Translations. 



In the Translations section, select Option 1, Available Languages. This section displays a list of enabled & available languages.
 
Review the list of available languages. Any language displayed here is already enabled and ready for translation. To view languages that are currently disabled, place a checkmark in the Include Unavailable option. This action will update the list to show any languages with the Is Available column set to No.
 
Update the Is Available to Yes for the languages needed. Once the required languages are listed and enabled.
 

Once you have verified that all the required languages are set to Yes, you can proceed to the next section. Alternatively, if you prefer to hide specific language options temporarily, you can change the Is Available setting to No. Remember, you can toggle the options back to Yes anytime.
---
Update Spindle Admin with Translation Terms
I want you to know that you are responsible for providing translations for new items or changes made in the system.
After verifying the available languages mentioned in the previous section, click on the Translations option under the Spindle logo. If you are returning later, log into Spindle Admin and select Option 3, Translations.



Click on Option 2, Translation Terms. This section is where you input your staff's login station language translations. At the top of the page, you will find options that control the displayed data.

In the Language dropdown, select the language you want to provide translations. If you do not see the desired language, refer to the Verify Available Languages section for additional information.

Choose the corresponding object from the Object dropdown to provide translations for specific items. For example, selecting Classifications will display translations for Spanish & Classifications. If you need more clarification, please refer to the Language Translation Overview.


Most plants have multiple pages of data for various objects. Pay attention to the page numbers to access the relevant data for translations.



In this example, let us translate "Catcher - Ironer." Click on Edit, enter the translation in the provided box, and click Save.

Just so you know, if you add equipment, classifications, or make any changes to these items in the future, you can return to this section to provide the translations.
Important Notes:
Clicking "Cancel" will cancel any active edits.

Clicking "Delete" after entering an edit will only delete the Translation Label. The Translation Label will revert back to Spindle default settings. No other deletions will occur.
---
Configure Staff Language Defaults
The next step is to ensure that Spindle users are assigned the appropriate language preferences. There are two places in Spindle Admin where you can set the user language: the Language Translation area and the Users section. For this process, we will focus on the Language Translation area. So that you know, language defaults will only be applied after a successful login. 
Log into Spindle Admin and select Option 3, Translations. 


 

In the Language Translation area, click Option 3, User Languages. Here, you will find a list of your Spindle users. So that you know, you may see staff members who are no longer with your organization. Removing them for this process is unnecessary, but instructions for clearing user accounts can be found in the Related Links section below.


 

Using the search box, you can search for staff members. Alternatively, you can scroll through the list page by page. Please pay attention to the numbers below the search box, which shows the number of pages with users. You'll need to go to each page to complete the setup.


 
Click Edit next to their name to configure a user's language preference. You will be able to change their language selection in the corresponding field. Please take a look at the image below for guidance.
 

Navigate through each page of the user list, updating the language preferences for each staff member.
---
Related Links for Spindle Translations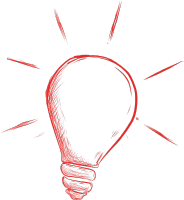 The Related Links section at the bottom of certain articles is valuable for accessing relevant information. In this section, you will find various articles covering various topics, including Spindle Translations and other related content that may interest you. These articles are carefully selected to provide a comprehensive understanding of the interconnected aspects of our platform. For instance, if you need to deactivate Spindle Users while configuring Translations, you can use these links to find the necessary information. Although the articles may not be directly linked, they are curated to work together, forming a cohesive knowledge base to support your needs. By utilizing the Related Links section, you can navigate seamlessly between relevant articles and gain a deeper understanding of the functionalities and features available to you.
Language Translation Setup: Direct Input into Spindle Admin
Language Translation Setup: Export & Import Process
Language Translation: Updating Translations
How to Add Users in Spindle Admin
How to Edit Users in Spindle Admin
How to Remove Users in Spindle Admin
Re-Activating Users in Spindle Admin
 
---