Overview
The Coaching Moment Report displays the amount and comments details of all coaching moments performed within the reporting period. Below are step-by-step instructions regarding navigation and functionality within the report.
Navigation
Select Reports from the Side-Bar Navigation list of options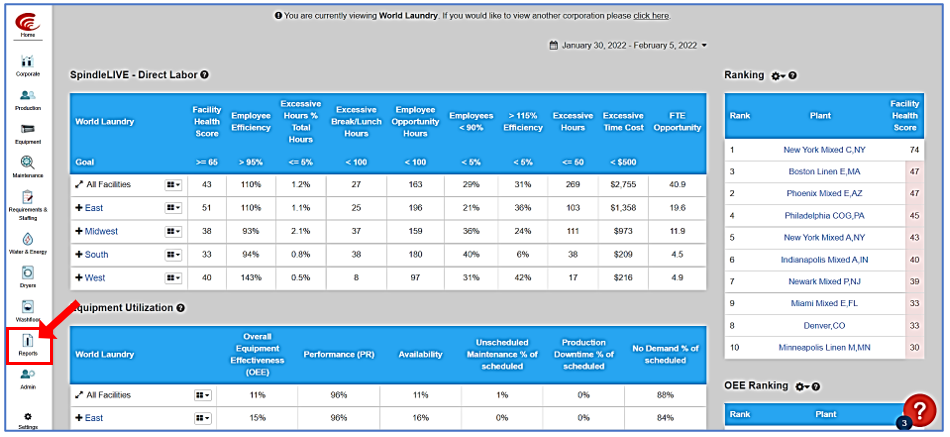 Select the Coaching Moment Report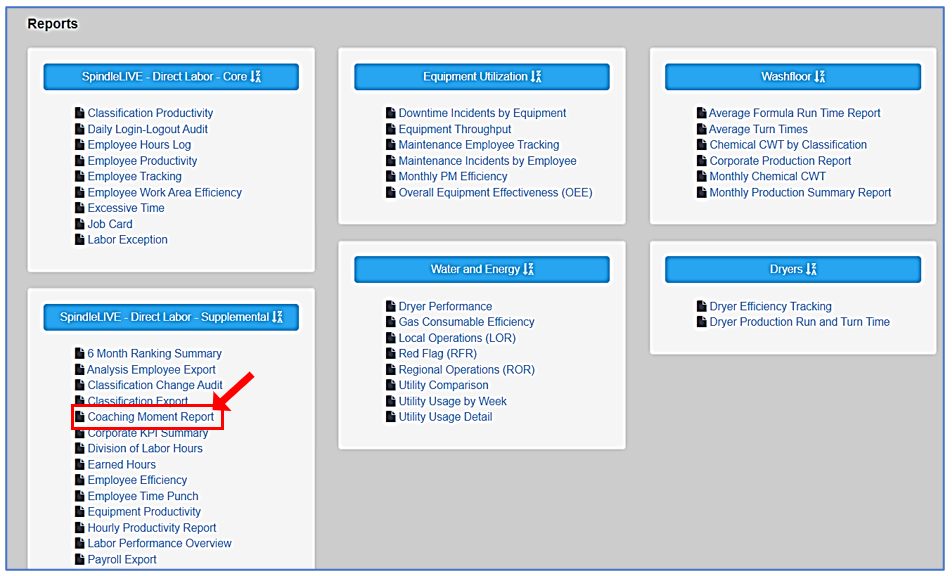 NOTE: There are multiple Filtering options to allow for customized Report Views (shown below)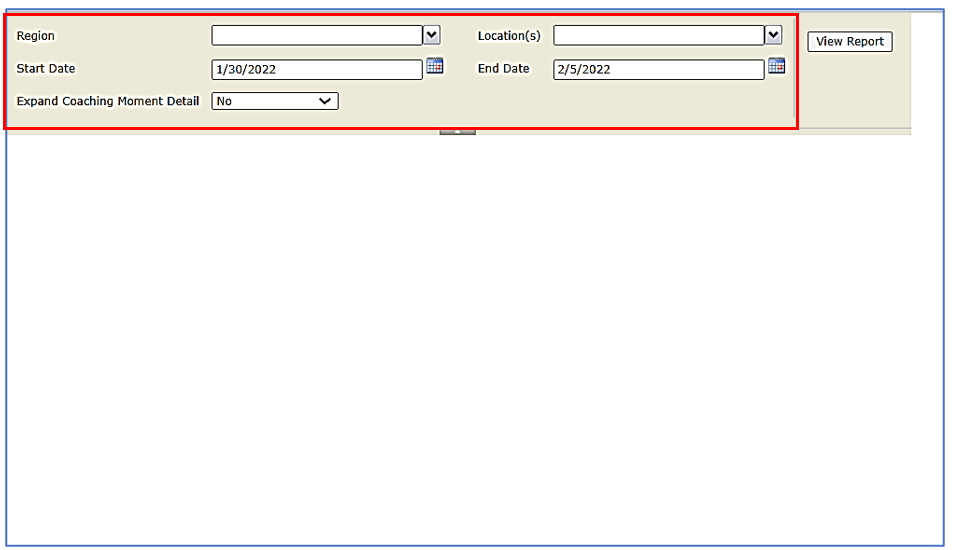 Select the appropriate Region, if applicable.
NOTE: Multiple regions may be selected simultaneously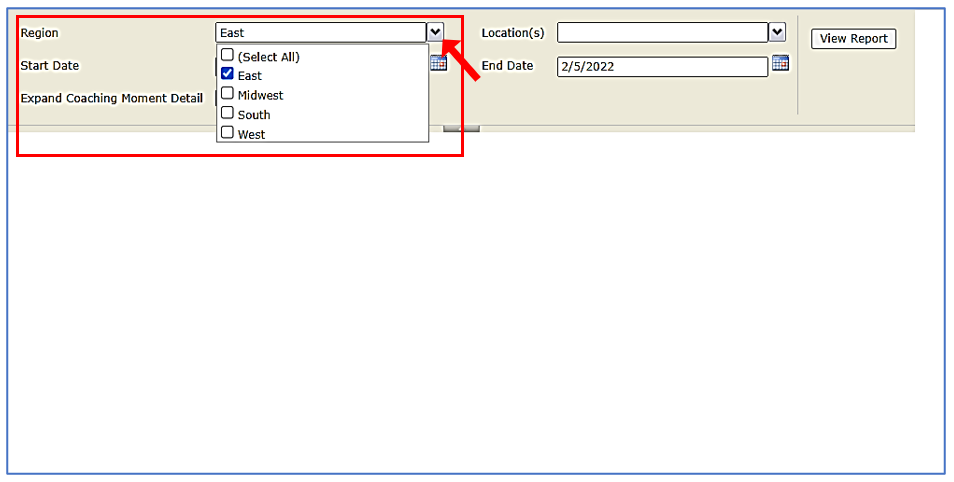 Select the appropriate Location.
NOTE: Multiple locations may be selected simultaneously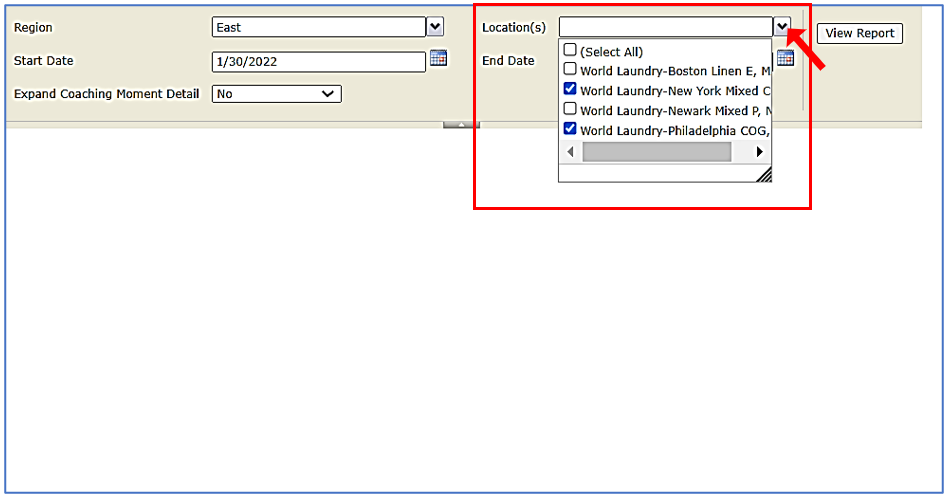 Select the desired Start Date and End Date.
NOTE: This will display all Coaching Moment details received within the selected range of dates.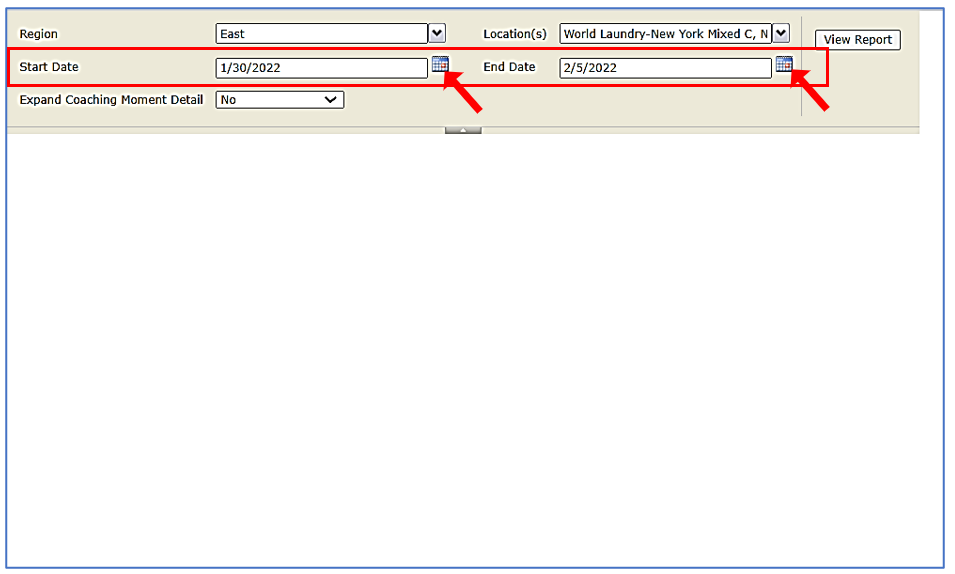 Select Yes in the Expand Coaching Moment Detail to display details of each Coaching Moment performed during the reporting period.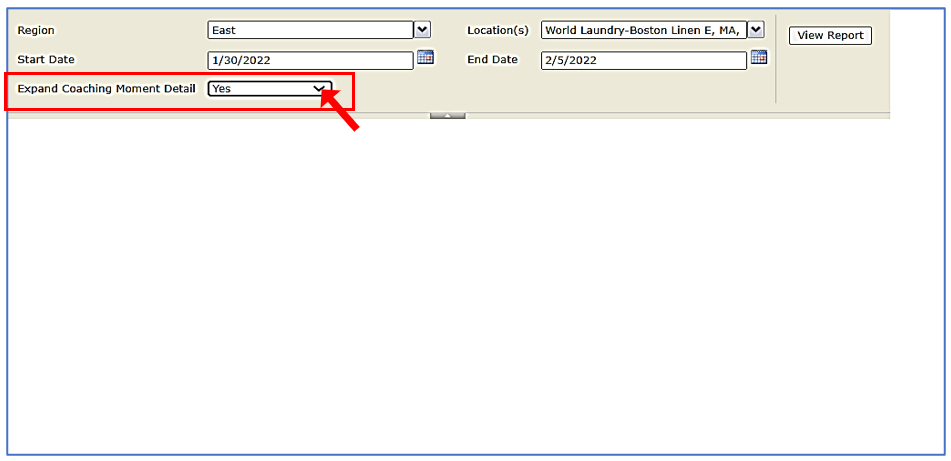 The Coaching Moment Report provides the following information:
Location – plant Location
Employee Name – name of the employee that received the coaching moment
Supervisor Name – name of the supervisor that administered the coaching moment
Entered Date – date and time that the coaching moment was administered
Coaching Moment Comment – comments made by Supervisor in the coaching moment
Total Coaching Moments – total number coaching moments entered during reporting period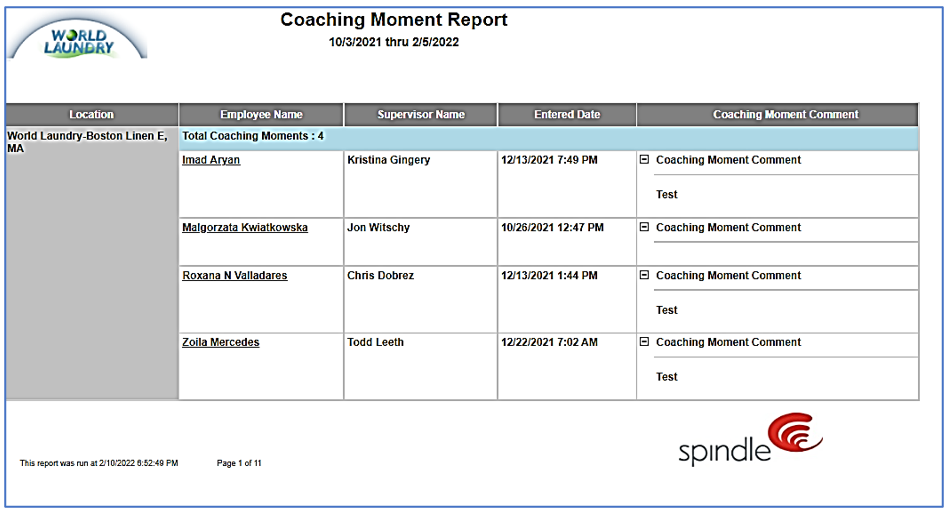 When viewing multiple locations, use the Page Forward button to navigate between locations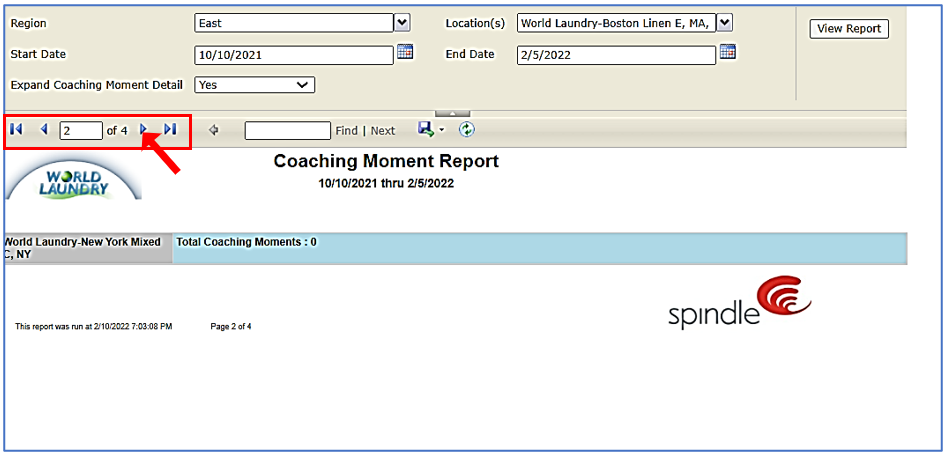 The Disk Icon allows for file conversion in order to print, email, etc.