Server Updates: Release 5.4
Follow
This weekend, we will be updating all our customers to Spindle 5.4. Below are a few of the updates that may impact you.
Maintenance Scheduling
Equipment numbers now show first on the equipment piece on the Maintenance Area page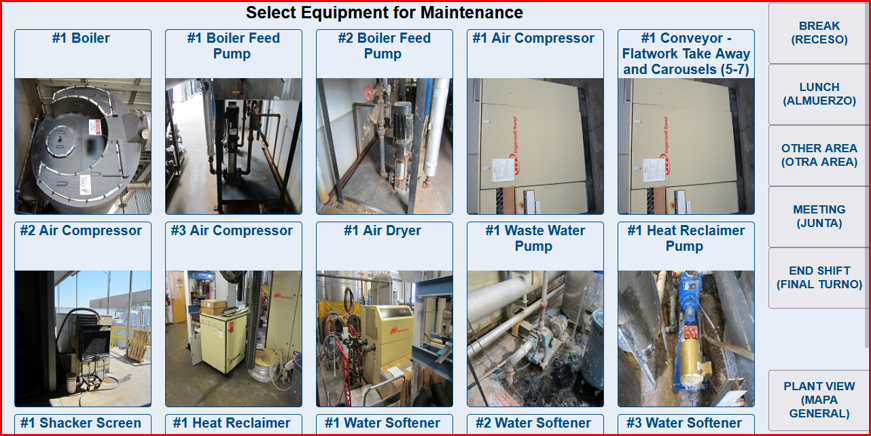 There is an update to the login page for the PM equipment to not show lanes in red when a PM is active on a piece of equipment
Throughput
There's been a throughput web display enhancement, which allows for percentages over 100% will now show asterisks *** and a red stoplight.
Direct Labor Updates
As always, there are other optimizations and bug fixes that may be contained in this release. If you should experience any issues or have specific questions, please submit a ticket to support@spindlelive.com or contact your Spindle representative.