Best Practice - Coaching Moments – Employee Page Pop-Up
Follow
Employee Coaching Moments
Find the employee you would like to coach and click on their name

The Employee Page Pop-Up will then appear, as shown below.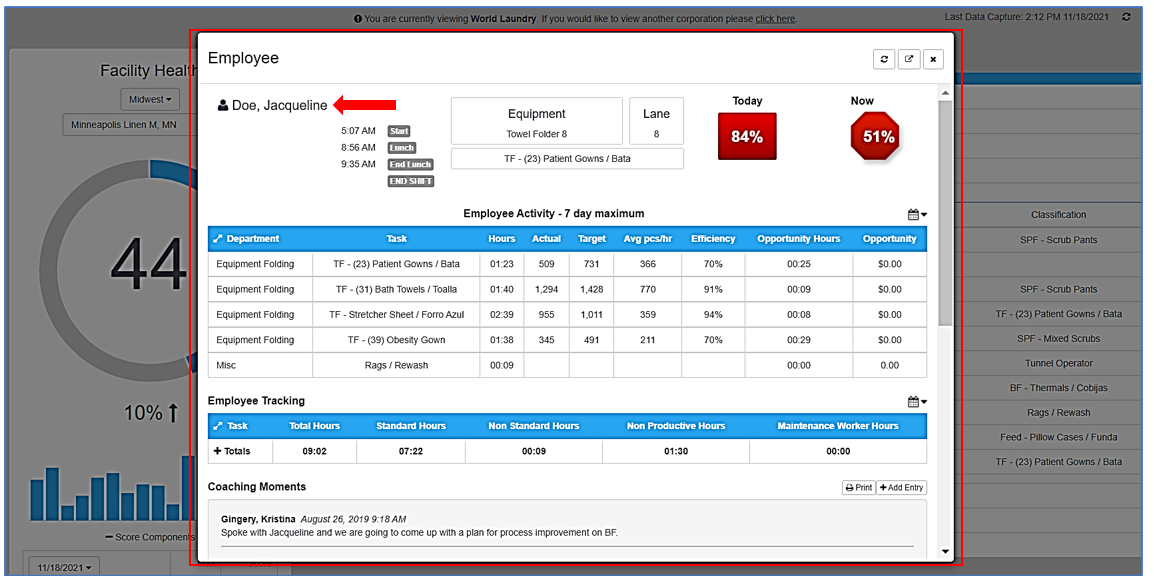 Determine the Job Classification(s) causing the employee not to meet standard.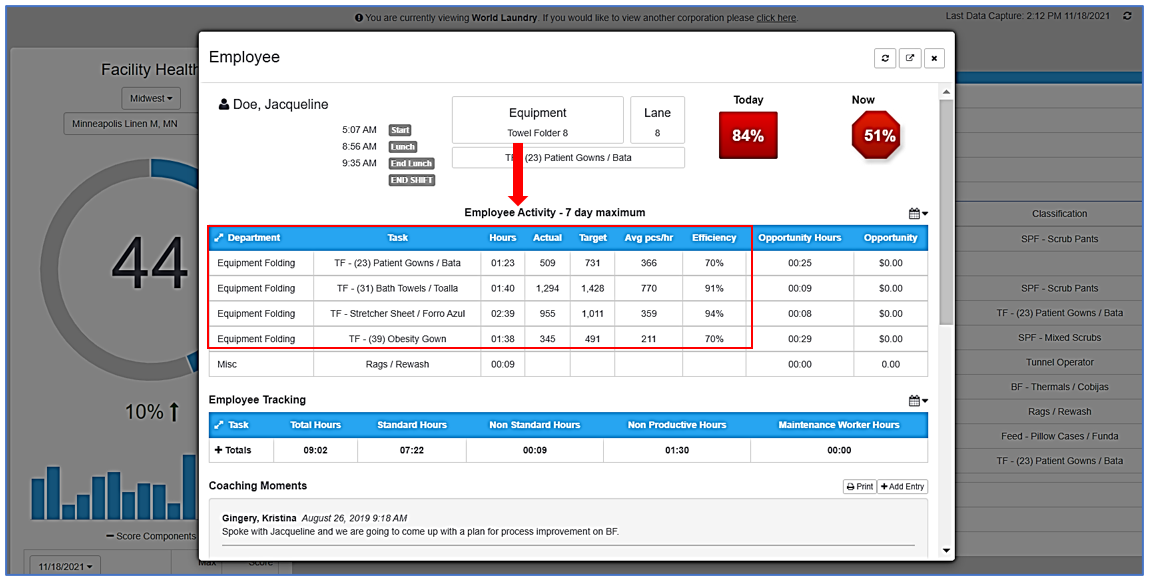 Document your coaching session by clicking on Add Entry from the Coaching Moments section, as shown below.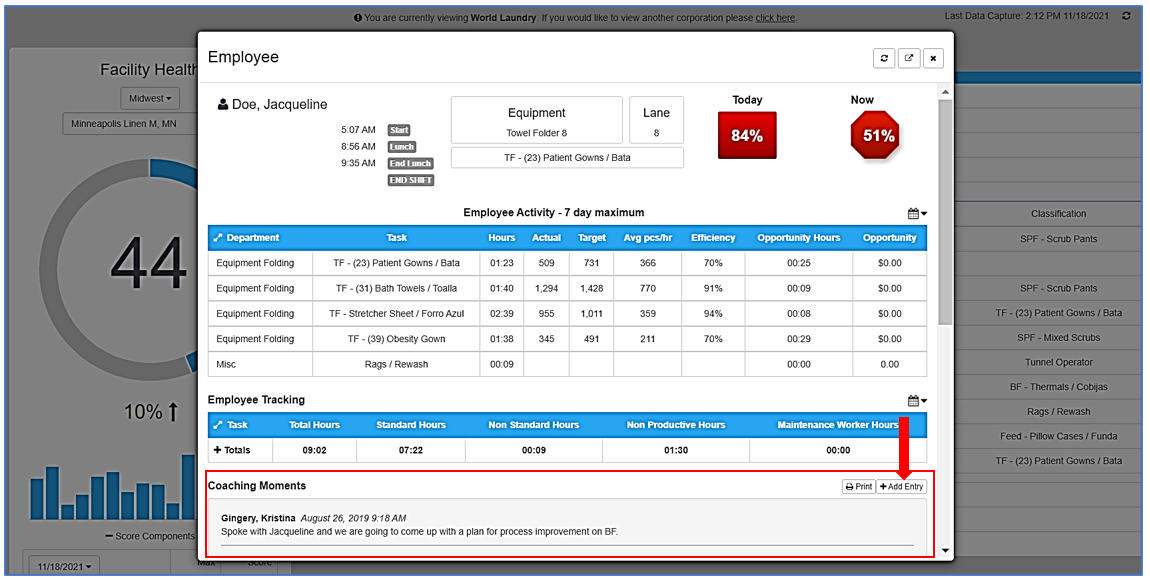 Fill in the details of the coaching session by entering a note
Then click Save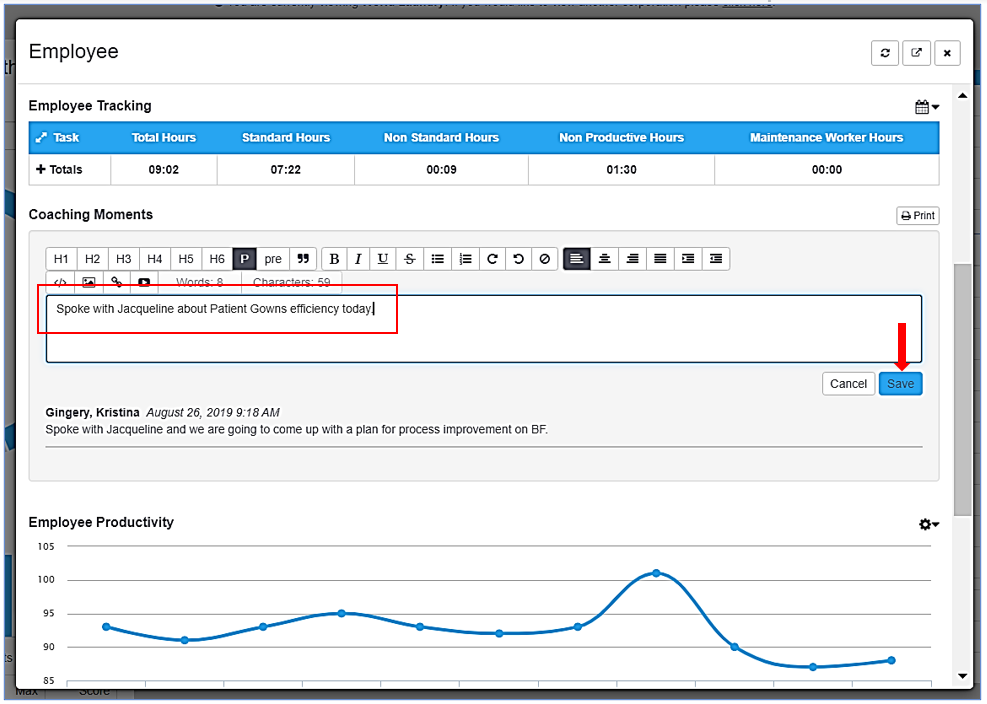 This Coaching Moment will remain on the Employee Page profile, as shown below.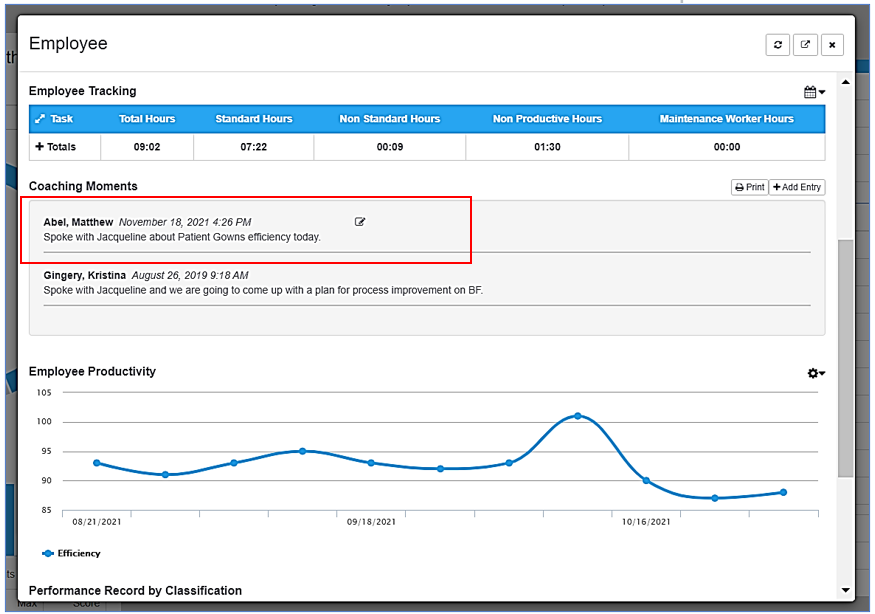 Coaching Moments can also be printed by clicking on the Print button