Server Updates: Release 5.0
Follow
Over the course of the last few months, we've been working hard to release new features, fix bugs, and enhance the infrastructure of our server. This upcoming weekend we will be updating all of our customers to the current 5.0 Server Release - meaning everyone will now have access to these updates. Below, we've highlighted the updates that effect you most:
Distributed Team Counts and Team Count Web Display – Team Counts is a new configuration which allows you to measure true team productivity by shift. Counts are evenly distributed amongst team members based on the amount of time logged. With this, there was also the creation of the Team Count Web Display, which shows the Team productivity in real time.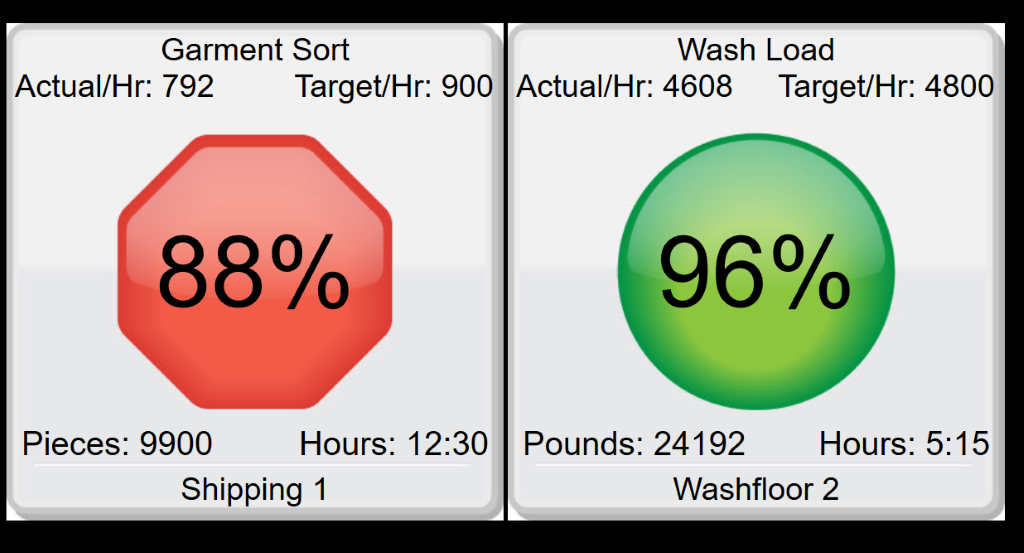 Throughput Web Display – For SpindlePRO users, there is now a web display to show throughput in real-time. There was also a report added to SpindleLIVE as well.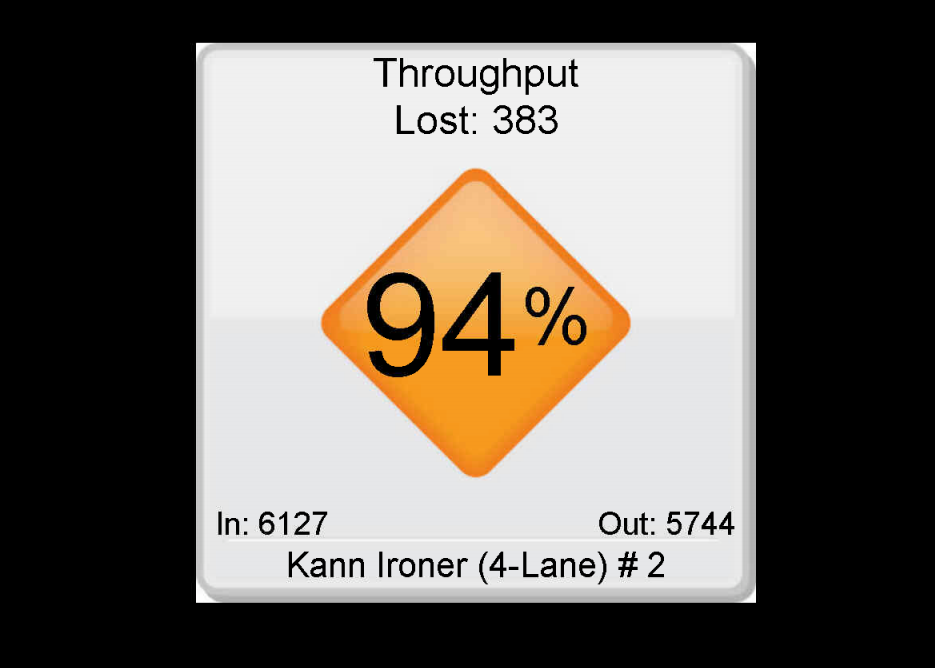 Excessive Time Web Display – This will show any employee that has crossed a custom threshold for Lunch or Break. It can be displayed at a general location throughout the plant so management can monitor and catch login errors quickly on the floor in relation to lunch/break.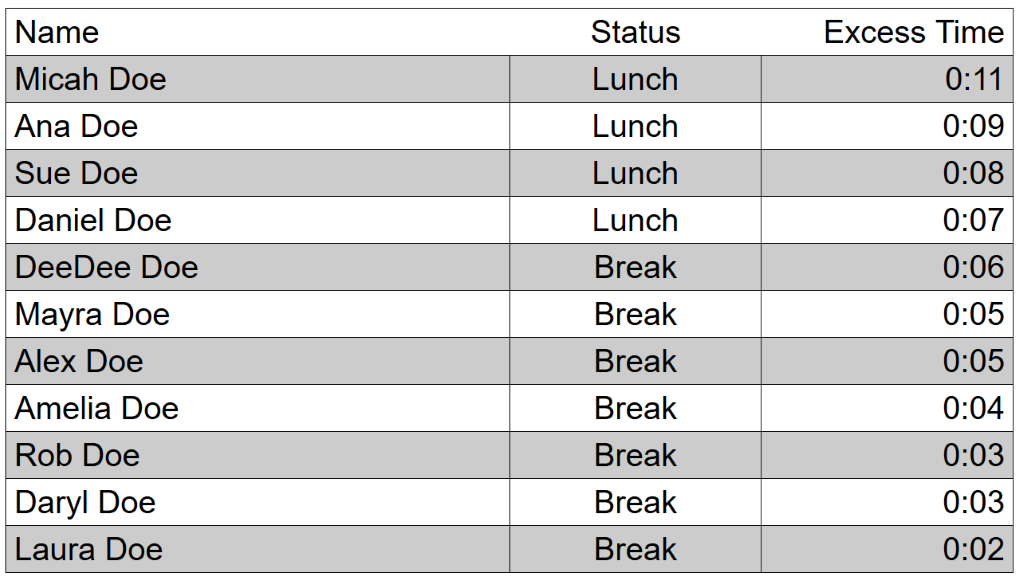 Allow Keypad Login
- Allows the use of a keypad to login instead of, or in addition to the use of an RFID card.
This does need to be set up by
the
Spindle Team.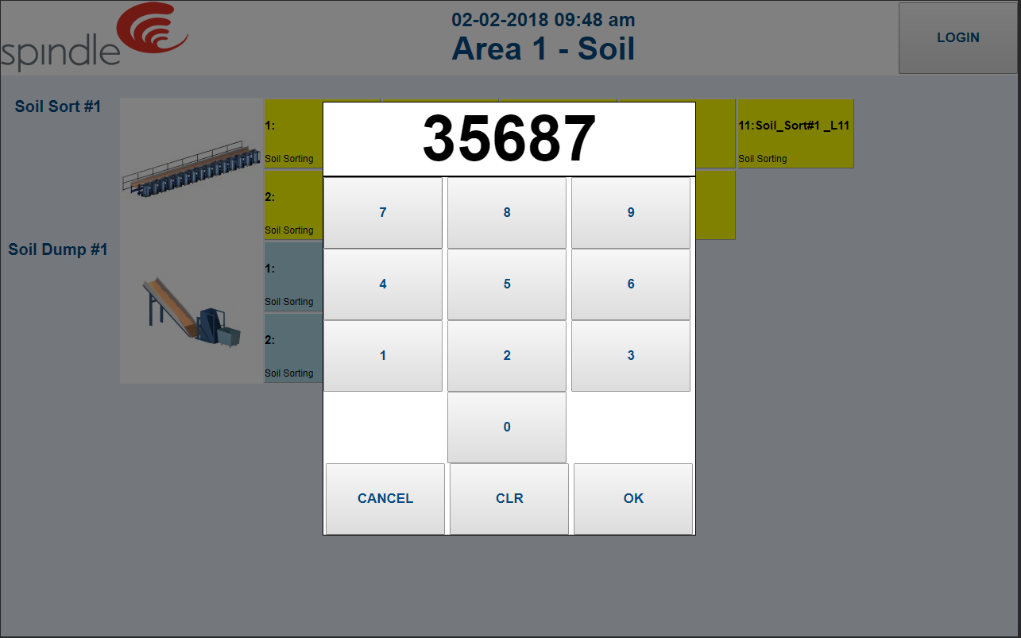 Manage Users – This new functionality replaces the old method of ending all shifts or ending shifts by department. This is available on the login station and provides more flexibility to the management team to help ensure proper logout. You can end all shifts for the plant, department, area, equipment, or lane.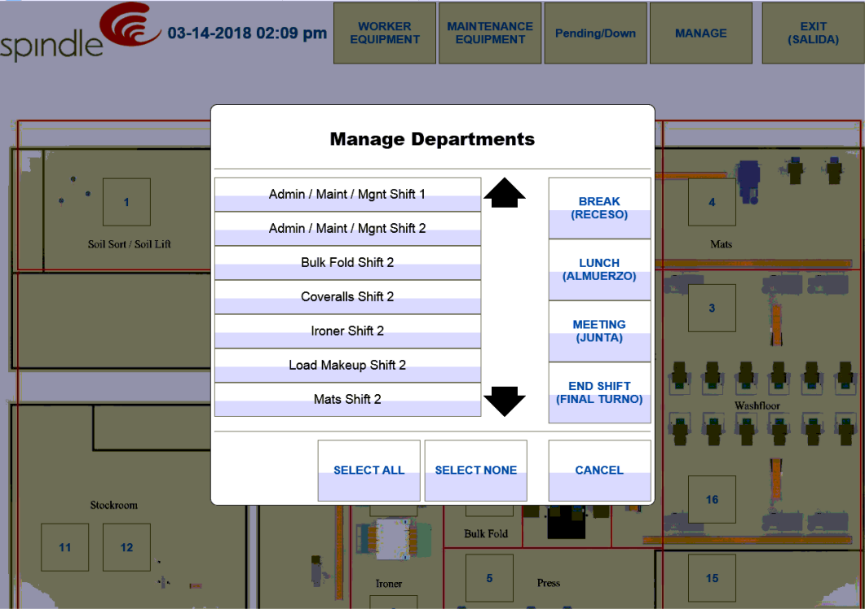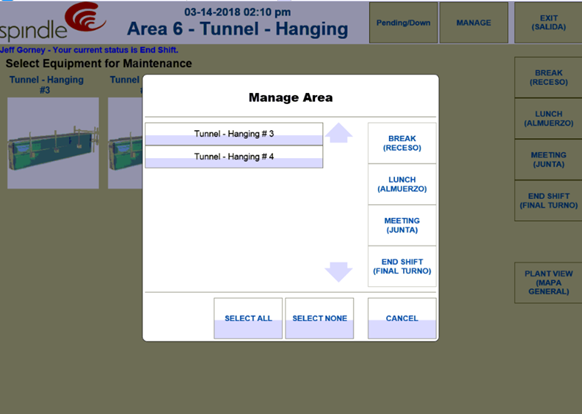 RCTE Editing for Maintenance Workers - For SpindlePRO users, you are now able to modify maintenance workers logged time using RCTE.