Spindle Updates: Spindle 5.7
Follow
On March 4th, 2023, we will release the update for Spindle 5.7. Below are the most impactful items in 5.7; additional fixes and enhancements may also be included. 
---
Quick Navigation
Custom Productivity Thresholds
Download the SpindleLIVE Mobile App
---
Workforce Updates
---
Language Translations
Spindle released a new feature on March 4th, 2023, allowing Language Translation for the Spindle Login Stations (DLLS). Translations are not automatic as they require each location to translate the items you want into a different language. Most of the images in this article will demonstrate Spanish, but we can support several other languages.
This setup document entails the entire setup process. The language translations discussed here have no impact on the usage or display of www.SpindleLIVE.com, and it only provides customization options for your Spindle Login Stations within your plant. The following links can be used to see more information.
As a result, the following existing content articles have been updated to include information related to Language Translations.
---
Custom Productivity Thresholds
If using custom productivity thresholds for Spindle web displays, these are now stored as preferences within Spindle Admin and will be set by your Customer Success Team or Support if applicable. This will help consistency in user creation and ensure all users have the applicable thresholds moving forward.
An additional option disables modification of these fields within Spindle Admin. 
---
Virtual Push Buttons
We have added a new feature that could replace a physical push button often found in hand fold areas. This feature has no additional charges; however, a nearby Spindle Login Station is required, which could result in additional charges for new hardware. There is also a 2 Virtual Push Buttons limit per Spindle Login Station. For additional information, including setting up the Virtual Push Buttons, please Contact Spindle Support.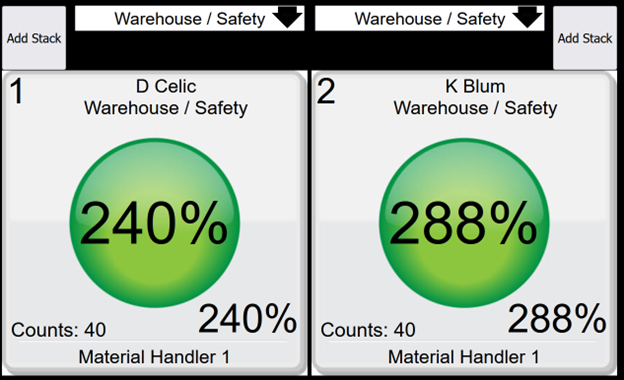 ---
Maintenance Updates
---
Parts Inventory
SpindleLIVE can track Part Inventory throughout your entire plant. Parts Inventory is part of our CMMS (Computerized Maintenance Management System) and allows you to manage your Parts Inventory. In addition, Parts Inventory can track information related to your manufacturers and vendors, including their contacts and pricing information. Parts Inventory works directly with your Spindle Login Stations when performing Preventative Maintenance (PM) and Work Order (WO) tasks. After the PM or WO is completed, your parts will be deducted by the number indicated by your Maintenance Engineer. 
---
Images
An Image is Worth a Thousand Words! So often, that is the truth, so we added the ability to take pictures and attach them to Preventative Maintenance or Work Order tasks. CMMS, Spindle's Computerized Maintenance Management System, now allows images to be attached to Preventative Maintenance & Work Order tasks. While Maintenance Engineers have the ability to create Work Order Requests with their Maintenance Tablet, they can now take pictures of the issue or the parts needed. The information submitted will be available for the Chief Engineer to review and approve the Work Order.
In addition to using your Spindle Login Station, users using the SpindleLIVE Mobile App or SpindleLIVE can submit a Work Order Request with the ability to attach images.
As a result, the following existing content articles have been updated to include information related to CMMS Images.
---
Download the SpindleLIVE Mobile App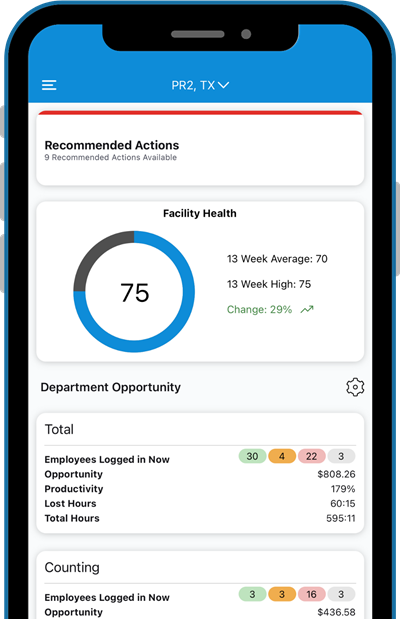 Your plant in your pocket! You no longer need to be near a computer to experience the power of Spindle. Visualize your plant performance, and view recommended actions, log coaching moments, view your W&E trends, submit, approve, and edit work orders, and more directly from your phone. The app is available to all SpindleLIVE customers. Use your SpindleLIVE username and password you're already using!


---
Contact Spindle Support

If you want more information or to contact Spindle Support: On the SpindleLIVE website, you can use the Contact Us option in the Red Question Mark to access our Spindle Resource Center. Our Spindle Resource Center provides easy access to our Help Center Articles, virtual Onboarding for SpindleLIVE Workforce, missed Annoucements, or Share Your Feedback with us. Alternatively, Spindle Support can be reached by email at support@SpindleLIVE.com.